Vikings Co-DCs Andre Patterson & Adam Zimmer 'On…
2 min read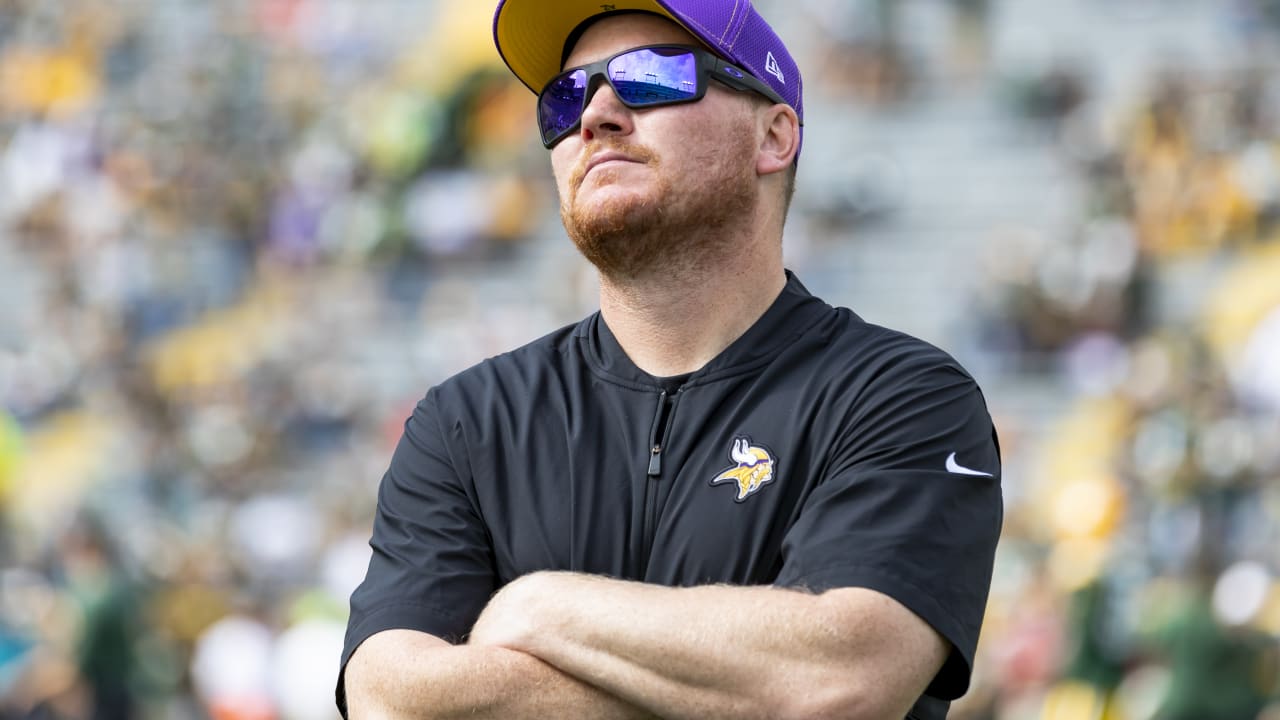 EAGAN, Minn. – When Andre Patterson and Adam Zimmer first were approached about becoming the Vikings co-defensive coordinators, they met together over a week's time to discuss their approach.
The two coaches have been working seamlessly while preparing for the 2020 season.
Patterson and Zimmer spoke to Twin Cities media members via video conference Thursday afternoon and attested that the transition has gone smoothly largely because of their close relationship with Vikings Head Coach Mike Zimmer.
"I've known Adam since he was a little boy. Obviously I've known Mike a long time, too," said Patterson, who first worked with Mike Zimmer at Weber State in the '80s. "Both of us know Mike very well and what he wants. I think that's helped us be able to come together and try to make things as smooth as possible for him, to be as organized as we can, to make sure it's smooth for him."
Adam Zimmer emphasized that working together is "key" in the unique co-coordinator position.
"We've done a good job of communicating since day one, laid out everybody's responsibilities throughout the coaching staff so everyone is on the same page to know what they need to do," he said. "All we're trying to do is get one common goal, and that's to be the best defense we can be and the best defense in the NFL. However we have to divvy that up is what we're going to do."
In addition to their promotions, Patterson and Zimmer will continue coaching the defensive line and linebacker groups, respectively. Patterson reminded that the two have been working together with the front seven since they both joined Minnesota's coaching staff in 2014.
While the additional responsibilities haven't been too much of a jump for Patterson and Zimmer, the 2020 offseason has been an adjustment in more ways than one.
https://www.vikings.com/news/vikings-co-dcs-patterson-zimmer-on-same-page-while-miles-apart