Vikings Conservative Then Crisp Before Half
1 min read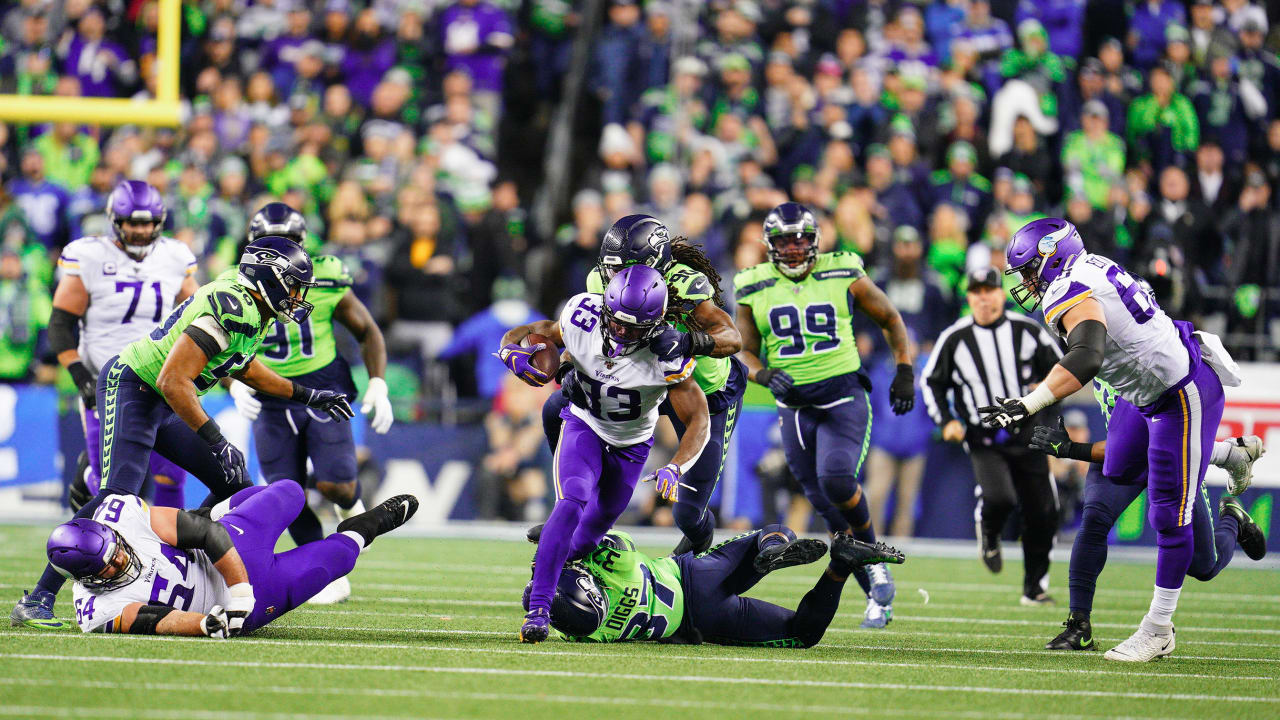 Here's another look at that drive:
Q2, 0:58 remaining — First-and-10 at the Minnesota 25
Quarterback Kirk Cousins tries a short pass over the middle to Dalvin Cook, but it falls incomplete.
On second down, the Vikings go with a handoff to Cook on a draw play out of the shotgun, and it gains 9 yards, setting up a third-and-1. Minnesota, which has three timeouts, could stop the clock with about 47 seconds left but instead goes to the line and runs with Cook again. He gains 1, and the Vikings take their first timeout.
Q2, 0:26 remaining — First-and-10 at the Minnesota 35
The Vikings continue with 12 personnel (Cook at running back and tight ends Kyle Rudolph and Irv Smith, Jr., to go along with receivers Stefon Diggs and Bisi Johnson) and return to the air. Cousins narrowly misses Diggs on a deep route at the Seattle 45-yard line. ESPN noted that the pass was Cousins' first of the evening to travel more than five yards downfield.
Q2, 0:22 remaining — Second-and-10 at the Minnesota 35
https://www.vikings.com/news/after-further-review-vikings-seahawks-conservative-then-crisp-before-half