Vikings Gearing Up for Final Stretch of 'Marathon'…
2 min read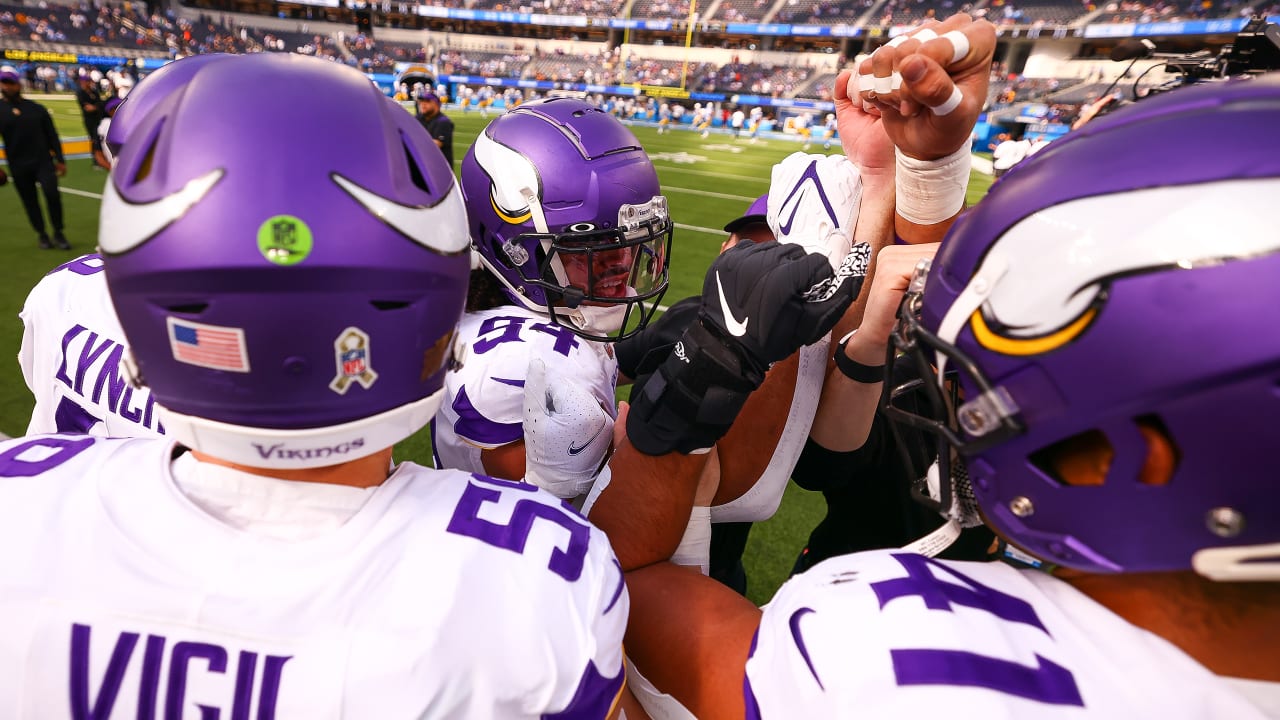 Younger players have had to step up and contribute, including defensive end D.J. Wonnum, who returned to an initially usurped starting role in the absence of Hunter.
Wonnum recognizes and appreciates the Vikings scrappy nature, and it's why he believes in this team's potential.
"I just feel like we're fighters. Until it comes down to the end, we're going to fight to the last whistle blows, and I feel like this team, lately we've been together and finishing it at the end," Wonnum said. "That's just the biggest difference from the beginning to now. Going forward, we're going to continue to keep getting better, keep getting better."
Minnesota has benefited from aggressive offensive play from Kirk Cousins, who's especially utilized receivers Adam Thielen and Justin Jefferson down the field.
Thielen refrained from ranking himself and Jefferson among the NFL's top receiver duos; he did, however, express the pair's confidence heading into the rest of the season.
"Honestly, we feel really good about what we can do on the football field, and we feel really good about getting opportunities and helping this football team win games," Thielen said. "That's what we talk about week-in and week-out. 'Hey, it's on us to make those plays to help this football team win games.' So we put a lot on our shoulders, and we're excited every week to get opportunities."
https://www.vikings.com/news/final-stretch-2021-marathon-season