Vikings GM Rick Spielman praises George Paton as…
3 min read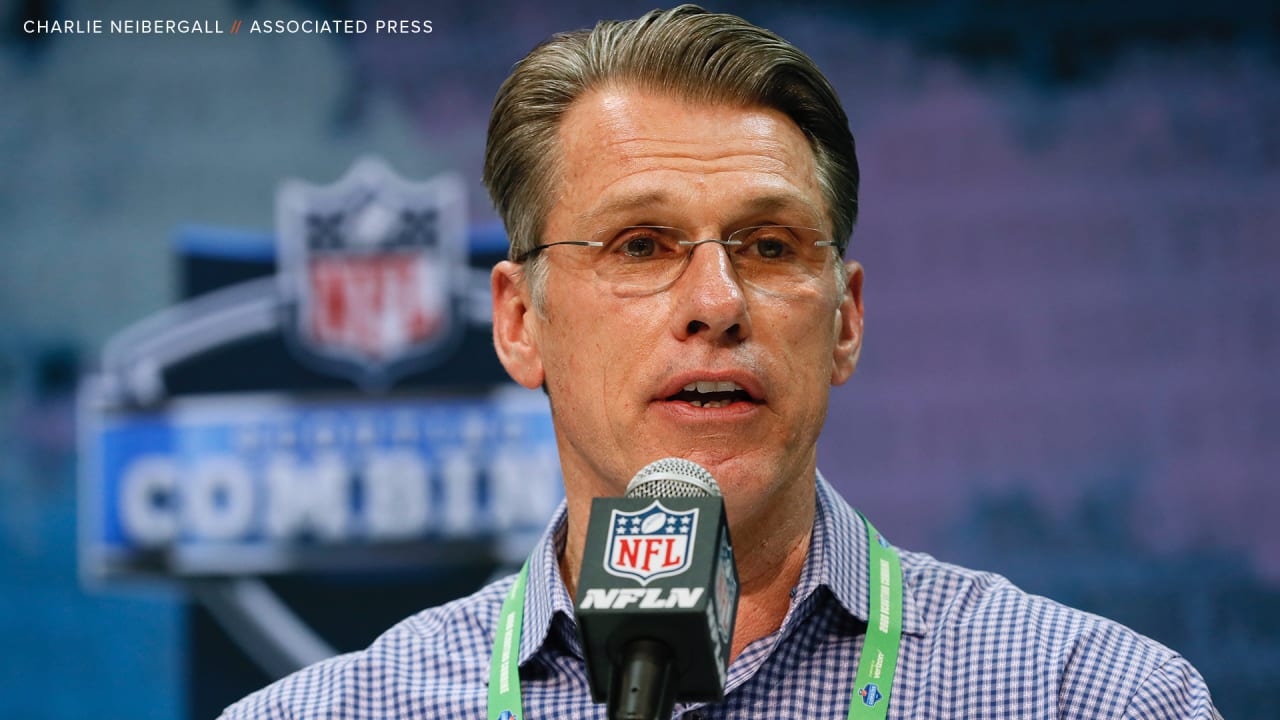 Spielman believes Paton is prepared to succeed in Denver, both because of his makeup and his experience working in close conjunction on trades, draft decisions and free-agent signings.
The latter should lend itself to the plan Paton will develop for the Broncos, which should become clear in time.
The former, though, will likely determine whether he is successful in implementing his plan. Spielman's assessment of Paton's work ethic and leadership skills suggest he has the necessary traits to lead the Broncos' front office forward.
"What makes George incredibly unique is his work ethic," Spielman said. "What do you want to call it — a 'grinder.' I know how much film that we've watched together. Out of all the years we've been together, probably the thing that will stick out to me the most was last year … when the pandemic hit, and me and George moved into a hotel together for 30 days and got up, and that's all we did. We conducted our draft meetings. After the draft meetings, we would sit there and go through everything that we discussed today. After that, I said, 'Let's go ahead and do the board.' We would sit there and play with the board and [say], 'What do we want to present to the scouts tomorrow and to the coaches tomorrow off of everything that we know?' For me, that was invaluable to have a person that I trusted so much that had the work ethic that he had. … I remember I went up to bed that night and I came back down — I forgot something — and it was something we discussed that he wasn't sure of, and he was back down there watching tape again.
"So, Denver's getting an incredible talent evaluator — and you're not an incredible talent evaluator, in my opinion, unless you're sitting there willing to do the work and do all the extra work that it takes and willing to look under every stone to find talent, and George does that."
And as the Broncos decide which talented players to pursue, Spielman believes Paton will foster an open environment that is conducive to collaboration.
"He is going to be very open-minded," Spielman said. "From how we operated here, everybody has to have a voice in the decisions that you're making. When people feel they're a part of the decision — whether they agree or disagree — they felt they had their say on their opinion. That's the buy-in — getting everybody to buy in on that final decision. George's philosophy is very similar to that. I don't want to put words into George's mouth, but I know he will take a lot of input from a lot of people. He is a great listener, and he has an even-keeled demeanor to the nth degree. Nothing rattles his cage. A lot of the things that we have been through, he has been a guiding force as far as keeping everything calm, especially in situations when adversity does hit."
Spielman acknowledged that there will be growing pains at times and that Paton will learn from certain decisions. But after nearly two decades working alongside each other, Paton will now have the chance to direct his own department.
"I'm excited for him because now, although when we talked and put our plan together he always had a big influence and a big input on what we've done and how we did things, and now he's got a chance to run the show there," Spielman said. "I'm anxious to see what he puts in place and some of the ideas that he may have on how to move forward."
https://www.denverbroncos.com/news/denver-s-getting-an-incredible-talent-evaluator-vikings-gm-rick-spielman-praises