Vikings Land at No. 12 in The Athletic's All-Time…
2 min read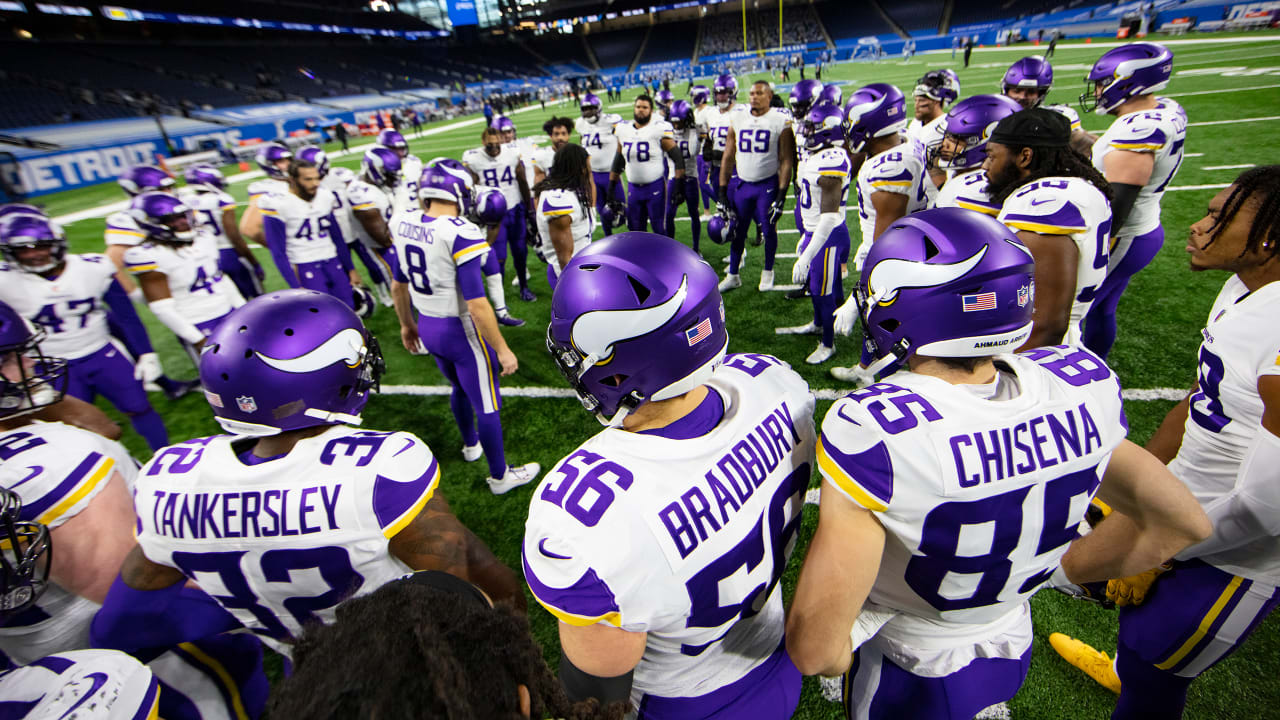 PFF lays out Vikings best-case scenario for 2021 offseason
The Vikings front office and coaching staff have been hard at work the past few weeks to try and get Minnesota back to the postseason.
Anthony Treash of analytics website Pro Football Focus recently laid out his best and worst-case scenarios for the Vikings in the months that lay ahead, and opined that Minnesota's best-case scenario includes adding to both sides of the ball in the trenches.
Sign a cheap veteran edge rusher in free agency, sign a cheap veteran guard in free agency and draft Christian Barmore at No. 14 overall.
The Vikings went from having the eighth-best defense in terms of EPA per play allowed in 2019 to the sixth-worst in 2020, and they aren't in a prime position to help themselves much more this offseason. They are projected to be over the cap by around $8 million and also have to address their guard situation, where the team ranked dead last in pass-blocking grade in 2020.
Treash suggested a reunion with former Vikings defensive end Everson Griffen, who was with Dallas and Detroit in 2020. He also suggested a name to watch on the offensive side of the ball.
As for the offensive line, Matt Feiler, who has played both guard and tackle, would be a dream scenario. He finished inside the top 20 in pass-blocking grade at tackle in 2019 and then guard in 2020. Plus, he likely costs only $12 million over two years.
Treash also tabbed Alabama defensive tackle Christian Barmore as the pick at No. 14.
[Barmore] posted the highest pass-rush grade of any defensive tackle in 2020, at 91.5, and feasted in the College Football Playoff against Notre Dame and Ohio State en route to 12 pressures.
Barmore had 37 total tackles with 9.5 tackles for loss, 8.0 sacks and three forced fumbles a she helped Alabama win a national title this past season.
Treash's worst-case scenario was 'standing pat in free agency by not opening up any cap space.'
https://www.vikings.com/news/no-12-in-the-athletic-all-time-nfl-franchise-rankin