Vikings Look for Bounce-Back Effort vs. Cardinals
2 min read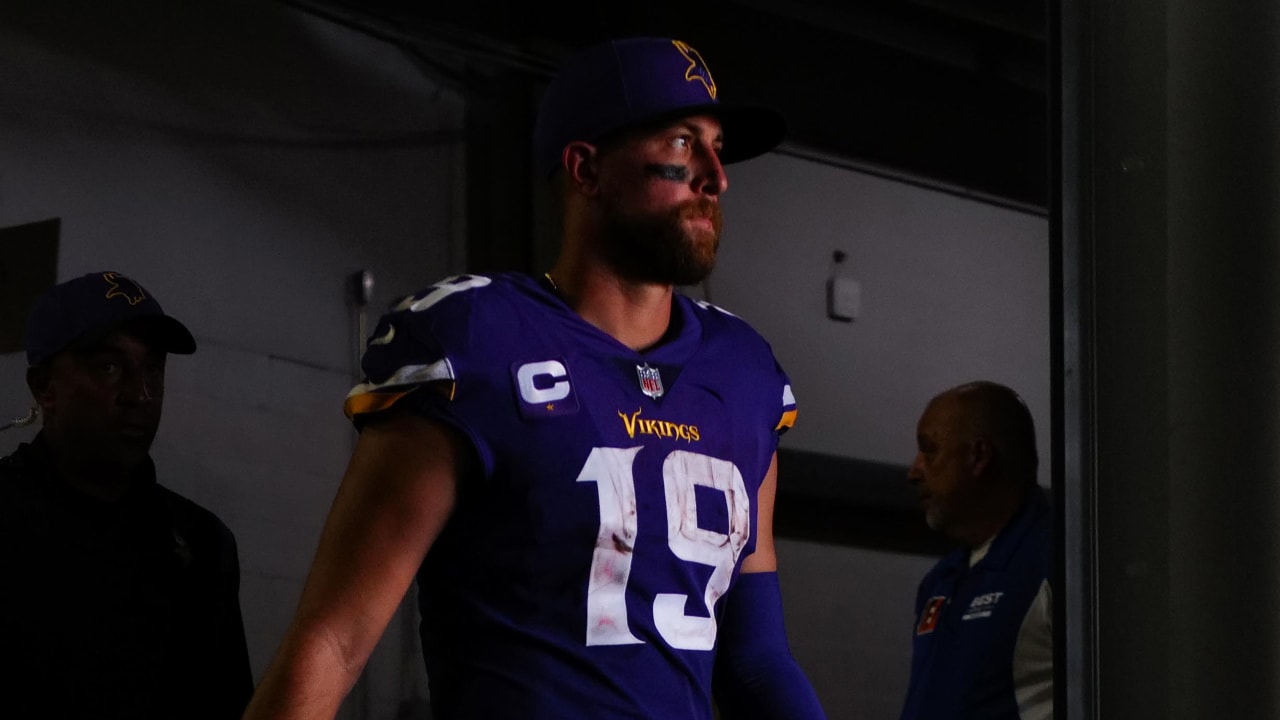 EAGAN, Minn. — A season ago, there were 11 teams around the league (including the Vikings) that started in an 0-2 hole.
None of them made the playoffs.
Minnesota has an 0-1 record as it enters a Week 2 road matchup against Arizona. And while Sunday's loss to the Bengals counts for just one game, the Vikings know the onus is on them to ramp up the intensity and production this week.
"It's one loss. It means no different than a loss in Week 16, Week 17, Week 8. It doesn't matter," Thielen said. "If anything, it kind of kicks you in the butt and says, 'Better get your butt going,' and 'Better focus a little bit more,' and 'Be a little bit more attentive to detail,' and 'You better be a little bit more prepared for that following week.'
"Because it just shows you it doesn't matter who you're playing, you have to play well to win in this league," Thielen added.
Vikings running back Dalvin Cook echoed Thielen's comments on Minnesota's mindset heading into Week 2:
"There's no sense of panic coming from us. There's 16 more tries to do this thing," Cook said. "Everybody is going to have opinions of how things are going to go from Week 1 and how it should go. But all that matters is the guys in the locker room and how we attack things from now on."
The only team in Vikings history to start 0-2 and make the postseason was the 2008 squad, which rallied to go 10-6 and win the NFC North.
The odds might be stacked against the Vikings if they lose Sunday against a Cardinals team that looked dynamic in a Week 1 win.
The best way to avoid such a start and calm the naysayers? Eliminate the penalties, win the turnover battle and find a way to get to .500 in the early part of the season.
"We're excited to get back out there and get back to work," Vikings Head Coach Mike Zimmer said, "and try to be the team that I believe we can be."
Here is what Eric Smith, Lindsey Young and Craig Peters of Vikings.com will be watching in Sunday's season opener:
https://www.vikings.com/news/final-thoughts-vikings-look-for-bounce-back-effort-vs-cardinals