Vikings Offense Wants to Keep Recent Rhythm Going…
2 min read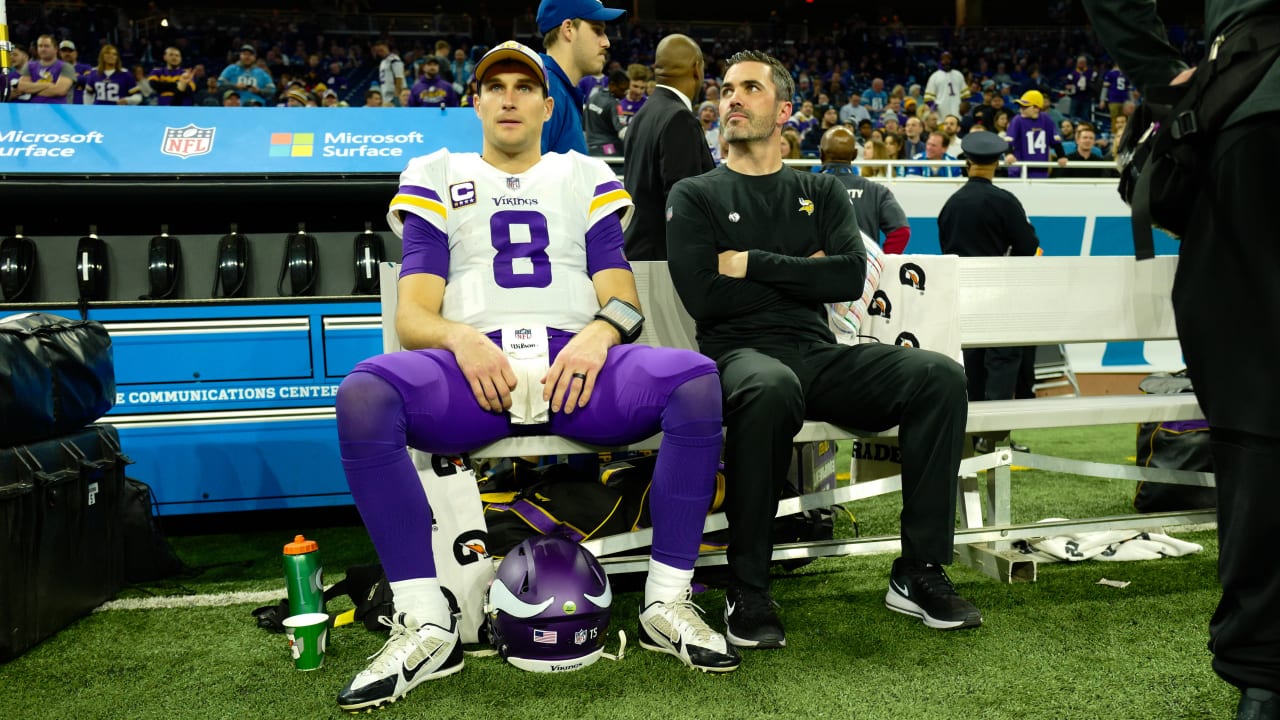 But good luck telling the Vikings that they won't need to be at their best offensively Sunday at Ford Field.
"Defensively, I think they're stout," Zimmer said. "[They] play a lot of man-to-man in the back end, mix in a little bit of eight-man drops and some shell coverages.
"This will be a good test for us," Zimmer added. "We'll have to go in there and play good to win on the road."
Vikings wide receiver Stefon Diggs said he welcomes the challenge of defenses playing man coverage against Minnesota.
"You enjoy playing man-to-man. You just have to win your 1-on-1 [matchup], that's what it comes down to," Diggs said. "In this game, you win your 1-on-1 battle, you have success.
"At the end of the day, you want that compared to a team that plays a lot of zone and you have to find the open spot," Diggs added. "You just have to get open."
Detroit's secondary features Pro Bowl cornerback Darius Slay along with standout Justin Coleman, who is in his first season with the Lions. Detroit's starting safety tandem is Tracy Walker and Tavon Wilson.
Up front, the Lions implement a heavy-handed defensive line that includes Damon "Snacks" Harrison and A'Shawn Robinson, plus former Packers defensive tackle Mike Daniels.
The Lions are an aggressive bunch when the opposing offense has the ball, featuring a league-high nine players with at least one forced fumble.
It remains to be seen if the Vikings will look to have success through the air or on the ground Sunday at Ford Field.
But it seems they are at their best when they can do both.
"We're still trying to be what we can be. We know what we can be," Vikings running back Dalvin Cook said. "So it's going to take just getting into the rhythm, and that's real live game reps and getting out there and seeing defenses and playing against them and just jelling together.''
What much are you excited about if you haven't come together how good you can be?
"We just keep working hard and putting this team together," Cook said. "We know the type of group we can be. I just think wherever we want to go, we want to go.''
https://www.vikings.com/news/vikings-offense-wants-to-keep-recent-rhythm-going-in-motown