Vikings Pregame Reunion with Browns HC Kevin…
2 min read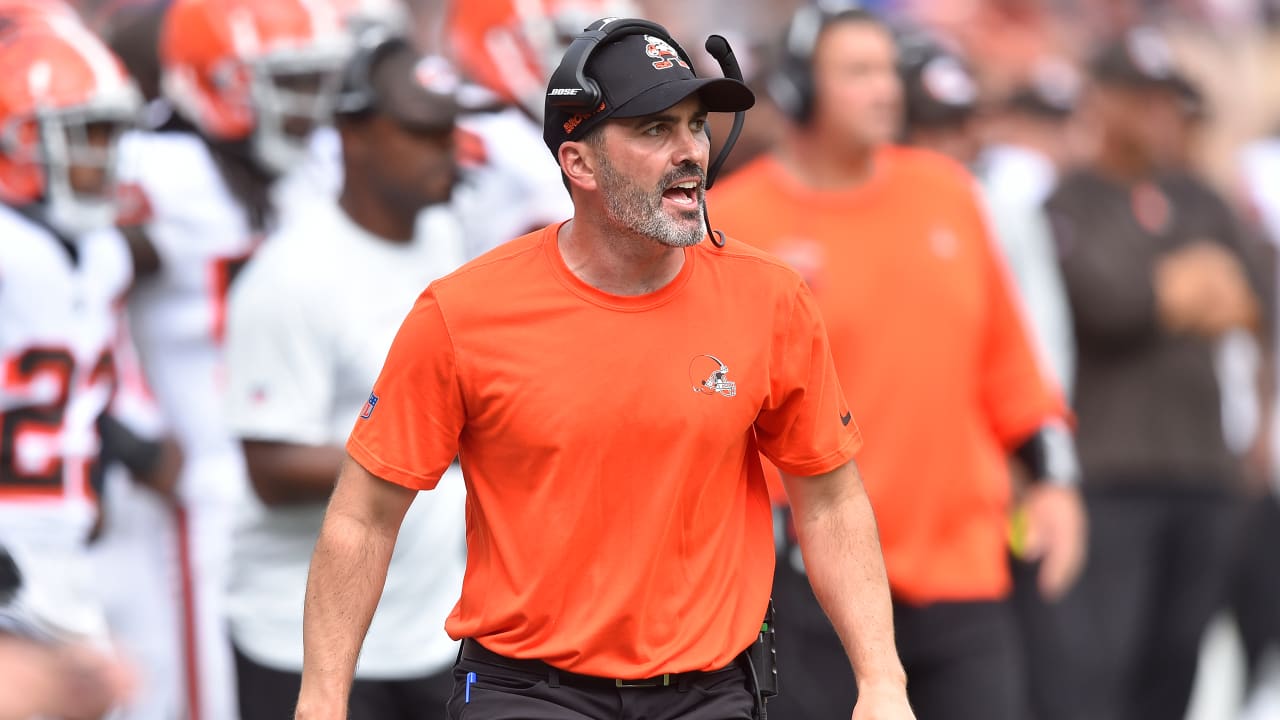 Things will be no different, Patterson noted, when the Vikings and Browns face off.
"I have a great deal of respect for Kevin. I love him," he said. "But I want to beat him on Sunday. … It's not about him. It's about his players. And for us to win the game, that's what we have to understand."
And it certainly doesn't hurt to have a familiarity with Stefanski's offense and coaching style, either, which Patterson and the Vikings of course do.
Stefanski's offenses are known for implementing lots of pre-snap motions – or "eye candy," as Patterson calls it – in aim of throwing the defense off-kilter. The Vikings defense faced it daily when Stefanski was the offensive coordinator in Minnesota, and the unit will need to be prepped to see those movements again.
"We practiced against this every day. But now what we've got to do is defeat the guys he has there," Patterson said. "We have to play against their five offensive linemen. Their two good tight ends. [Odell] Beckham, [Jr.], the receiver. They've got two great running backs [in Kareem Hunt and Nick Chubb]."
The Vikings also will be readying for Browns quarterback Baker Mayfield, the No. 1 overall pick in the 2018 NFL Draft.
"We can't lose focus on that. Because those are the guys we've got to defeat and defend to give us a chance to win the game," Patterson said, "[but] it's not like our guys haven't had that experience of seeing motions and shifts over and over again."
That familiarity works both ways, so Patterson and Vikings Head Coach Mike Zimmer understands that Stefanski also is well-versed in how Minnesota operates.
"When both sides know each other really well, it evens out," Patterson said.
https://www.vikings.com/news/kevin-stefanski-browns-reunion-all-business