Vikings-Rams Final Thoughts Week 16
2 min read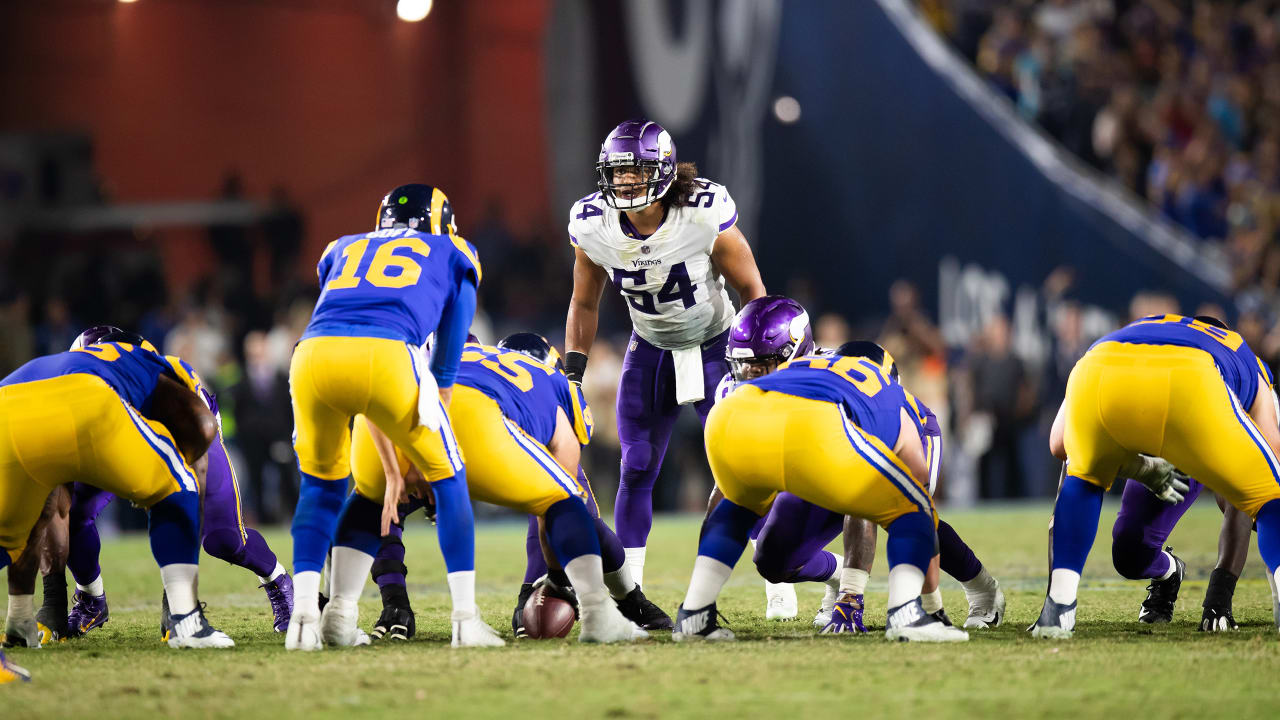 But if Dakota Dozier gets the start at right guard, that would be a new (and sixth different) combination up front this season.
"We'll see who we line up in there," Zimmer said Friday when asked about the right guard spot.
Whatever combination lines up will have its hands full with a Rams defensive line that is led by Aaron Donald, a player Kirk Cousins called "the total package" earlier this week.
Donald leads L.A. with 11.0 sacks, while outside linebacker Leonard Floyd has 9.0 sacks this season. Linebacker Von Miller, a future Hall of Famer the Vikings saw during training camp in joint practices when he was with the Broncos, has 5.5 total sacks in 2021. Miller was acquired in a midseason trade with Denver for multiple draft picks.
Zimmer said Friday that Minnesota's offensive line is in line for a big challenge.
"All three of those guys are big-time pass rushers," Zimmer said. "Leonard Floyd has improved so much from his first year with the Bears (in 2016), just with the way he can rush and run and the different things they do.
"Obviously, Von Miller is a terrific player, as well, and Donald has been the Defensive Player of the Year (three separate times)," Zimmer said. "They've got an all-star team over there with all the guys they have, so we'll have to do a great job offensively."
The Vikings are coming off their worst game of the season in terms of sacks allowed, with four. The Rams rank sixth in the NFL with 39 total sacks.
https://www.vikings.com/news/rams-week-16-final-thoughts