Vikings Ready for Plenty of Chatter from Philip…
2 min read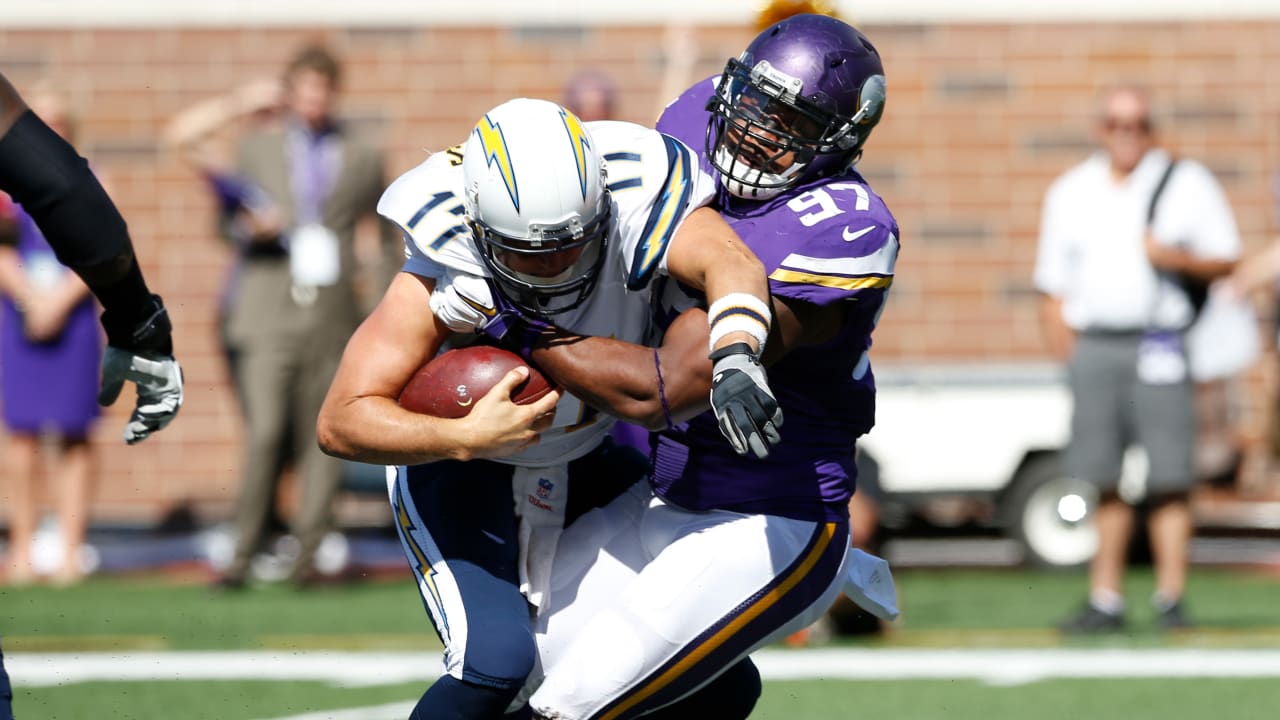 But make no mistake about it, the 38-year-old Rivers is known as one of the league's loudest trash talkers … even if he has his own style while doing it.
"He just likes playing the game," said Vikings Head Coach Mike Zimmer. "He likes going out there and talking to the defense. He'll talk to them all the time and he'll probably yell at me a couple times during the game as well, so we'll see.
"I don't think he swears, but he's not afraid to voice his opinion about, 'You call that a blitz?' or something like that," Zimmer added.
Anthony Barr on Friday couldn't recall an instance of Rivers talking directly to him back in 2015. But the Vikings linebacker expects plenty of banter Sunday in Los Angeles.
"I've only had the chance to play against him once, so I don't know from experience," Barr said. "But everything you see and hear, he's definitely a fiery guy, and he's not afraid to express his opinions.
"From what I hear, it's all friendly," Barr added. "He doesn't swear and keeps it PG pretty much."
Count Vikings Defensive Coordinator George Edwards as someone who knows the quarterback will be chatty, but also hard to defend once the ball is snapped.
"Oh, yeah. He's always been a competitor," Edwards said. "He's always been tough when we go against him, as far as what they're trying to get accomplished and understanding some of the things that we do.
"You're not going to trick him very much, because he's seen a lot of ball during his days, 38 years old, he's seen a lot of football," Edwards said. "We look forward to it, I think our guys look forward to it, and it should be an interesting contest this weekend."
Rivers is 1-2 in his career against the Vikings. He has thrown for 778 yards with three scores and four interceptions in those three games.
The longtime face of the Chargers franchise has been durable over the years, as Sunday will be his 222nd straight start for the team.
He took over as the starter before the 2006 season and hasn't missed a game, throwing for 58,404 yards with 394 touchdowns and 193 interceptions.
https://www.vikings.com/news/vikings-ready-for-plenty-of-chatter-from-chargers-philip-rivers