Vikings Set for Final NFC North Road Game vs….
3 min read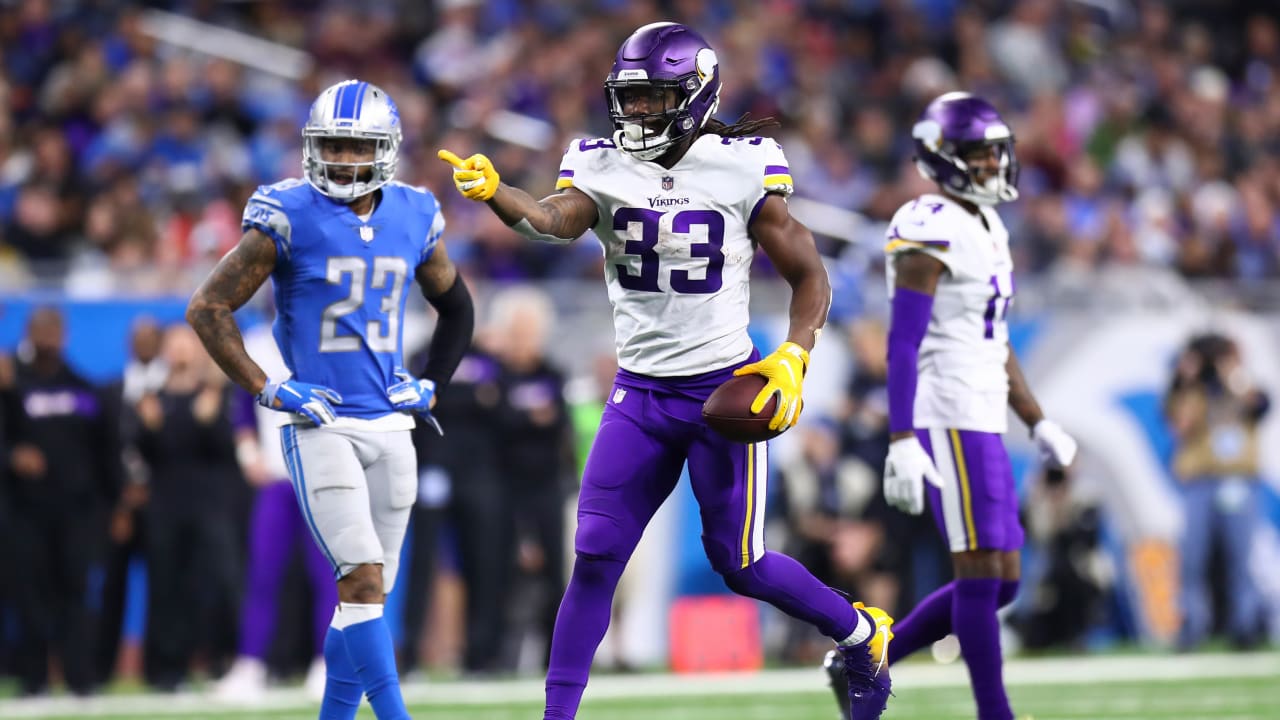 The Vikings rebuilt offensive line looks like it will enter Sunday's game with all of its starters, including its two most-experienced players. Riley Reiff (ankle) and Josh Kline (foot) appeared on the injury report this week but did not receive designations for Sunday's game.
Minnesota was able to rely on Rashod Hill off the bench in place of Reiff and start Dakota Dozier for Kline last week.
Reiff was a Lion for four seasons before joining Minnesota in 2017, and Kline played in New England for three seasons (2013-15) during part of Detroit Head Coach Matt Patricia's time as defensive coordinator.
The experience of Reiff and Kline could come in handy against a heavy-handed Lions group that uses multiple types of fronts.
Zimmer noted Harrison's presence at defensive tackle, saying he's a "big bodied guy" and adding, "it's going to be probably a pretty physical battle."
"They do quite a bit [with their defensive front]," Zimmer said. "They'll go with a 3-4, 4-down, a bear front, a lot of different looks and give you some different looks in the secondary. They might rush three guys and drop this one guy, so there's a lot of different combinations that you could get. It's really about communication and making sure we get on the right guys."
The Vikings might not use as many defensive fronts, but they have thrown in new wrinkles this season.
A recent example from last week's game was after a delay of game penalty by the Eagles turned a third-and-4 into a third-and-9.
Zimmer initially had linebackers Anthony Barr and Eric Kendricks showing Double A-gap blitz, which people across the league have come to expect from his defense, on the third-and-4. After the penalty, he went more exotic by having Everson Griffen join Barr and Kendricks in a 2-point stance between Ifeadi Odenigbo at right defensive end on the right of Kendricks and defensive tackle Hercules Mata'afa on the left of Griffen and Danielle Hunter at left defensive end.
Throw in Mackensie Alexander and Harrison Smith crowding the line of scrimmage, and that's a lot of pass rushers for Philadelphia QB Carson Wentz and the offensive line to account for on the line of scrimmage.
Center Jason Kelce blocks Griffen, and left guard Isaac Seumalo blocks Barr. Kendricks zips through a big hole between Seumalo and the left tackle. Running back Jordan Howard started on Wentz's left but moved in front and to the right of the QB and was unable to double back to Kendricks.
"I felt that we've basically been lining up the same way for six years, and these teams knew exactly where we were going to be all of the time," Zimmer said this week when asked about realigning players. "And we have smart guys, so I felt like it's being able to move a couple of guys here and there or put a guy in a different position or changing alignment could help us."

https://www.vikings.com/news/vikings-set-for-final-nfc-north-road-game-vs-lions