Vikings Share Memories of Irv Cross
4 min read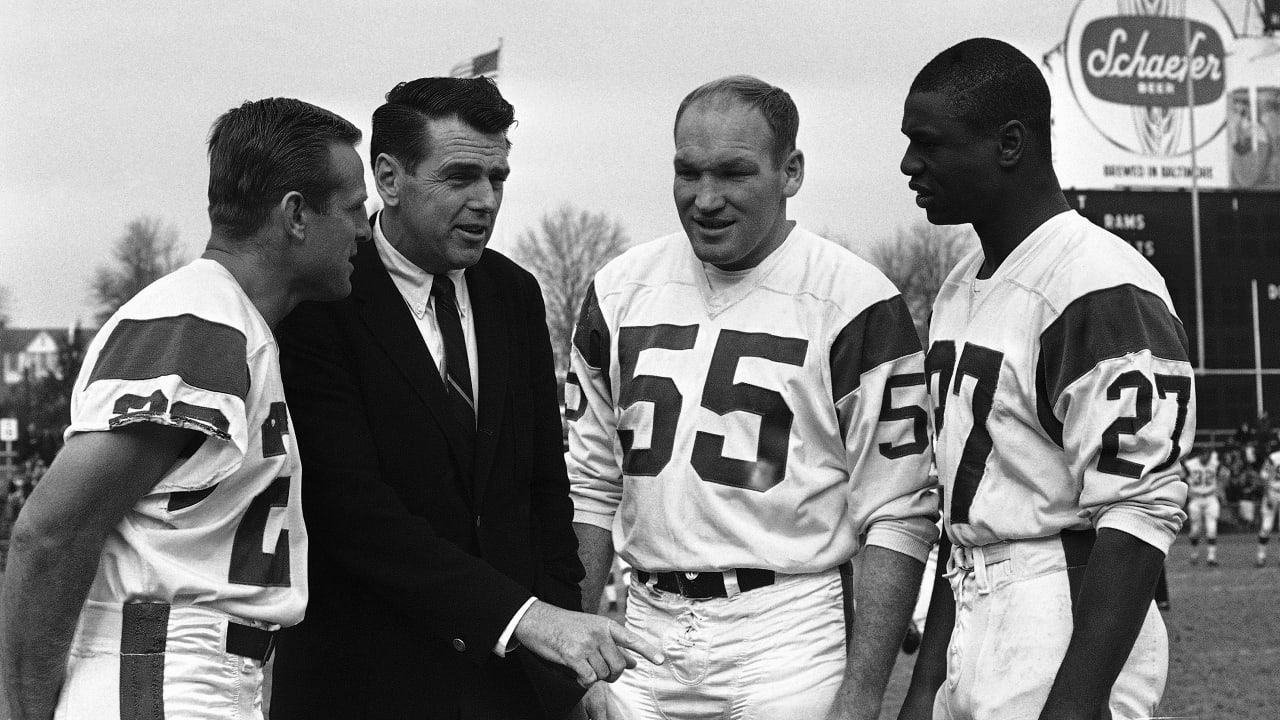 CBS hired Cross as an analyst in 1971, and he worked his way up to join the groundbreaking "The NFL Today" pregame show in 1975, becoming the first Black person to work full-time as a sports analyst on national television.
Vikings analyst Greg Coleman, who was a contemporary pioneer as a Black punter, shared memories of Cross Monday morning during an interview with MPR.
"Irv opened the door for guys like Michael Strahan and Nate Burleson, Randy Moss, guys who are in the broadcast booth or on TV sets during NFL broadcasts," Coleman said. "We owe a huge gratitude to Irv because Irv opened the door. He made it acceptable for Blacks to be on national television. So many of us who are in sports media owe a huge gratitude to Irv."
Coleman explained he admired Cross' approach, which built off his experiences as a player and coach, and the national exposure it would bring in an era long before the internet and social media.
"I loved his human-interest stories when he would come out to the various teams and do those human-interest stories," Coleman said. "He, Phyllis George, Brent Musberger, and then Jayne Kennedy even joined the fray [on 'The NFL Today'].
" 'Hey, man, if Irv can do an interview with you, that means that you have made it because everybody was going to see it,' " Coleman said of the sentiment of players. "I think being a player for so long and then being a coach, having those experiences and wanting to be a gentleman but also to be fair with his assessments of a player and the story, to find something that the average viewer wouldn't know about a player. That's why guys were so open to talking to Irv, because he had come from the same places that a lot of us had come from. He came from a large family, a great education at Northwestern and all of those things, so he had a lot of qualities that resonated with a lot of players, not only Black players, but white players alike, because he was going to be fair, he was going to be just and he was going to be truthful."
Coleman said the resounding lesson learned from Cross was to think about the career that would follow playing football.
"He said, '[Playing football] was not a career. It was a launching pad into your future. Make the best of it.' Those are the words that I remember from the great Irv Cross," Coleman said.
Cross' tenure with CBS lasted a whopping 23 years and eventually led to his selection for the Pro Football Hall of Fame's Pete Rozelle Radio-Television Award in 2009. Cross was the first Black recipient of the award.
Cross was hired as the athletic director at Idaho State (1996-99) before holding the same role at Macalester College from 1999 to 2005.
FOX 9 KMSP later featured Cross as an analyst in its coverage of Vikings games.
Below are additional quotes reflecting on Cross' life and legacy:
Vikings Owner/President Mark Wilf:
"The NFL lost a true pioneer and someone who blazed a trail that so many people are fortunate to walk today. Irv Cross helped bring the NFL into homes across America for many years, informing and entertaining football fans while opening the doors of opportunity for a new generation. The NFL would not be the great game it is today without the work and dedication of Irv Cross."
Vikings Ring of Honor and Pro Football Hall of Fame DT John Randle:
"I grew up watching Irv Cross and later got to see him all the time in the Vikings locker room and actually speak to the legend. It's hard to hear about his passing. He was such a pioneer for Black players, a Pro Bowl player, and then to be able to transition to a career in broadcasting was inspiring. Before there was a Deion Sanders, Tom Jackson or anybody else, there was Irv Cross. It was NFL Legend Irv Cross to me, as a man and as an example of how to build a career for others to follow."
FOX 9 KMSP Sports Director Jim Rich:
"It was an honor to work with Irv on our Vikings postgame show at Fox 9. When I asked him if he would be interested in joining us and he said yes, I was amazed. Here's a guy who was a legend with CBS, a superstar, and he agreed to come on with us. He was so kind and generous with the crew and staff. He knew so much about the game and loved football so much. He was always so prepared and really did his homework. He was such a genuine man, funny and treated everyone with respect and dignity. He had so many great stories about the biggest names in sports that he had had a chance to work with and cover, but the stories were never about him. Rather, it was about how people can make an impact with the gifts they have been given. He lived his life that way."
https://www.vikings.com/news/irv-cross-memories-broadcast-pioneer