Vikings Study Chiefs Tricks, Prepare for Their…
2 min read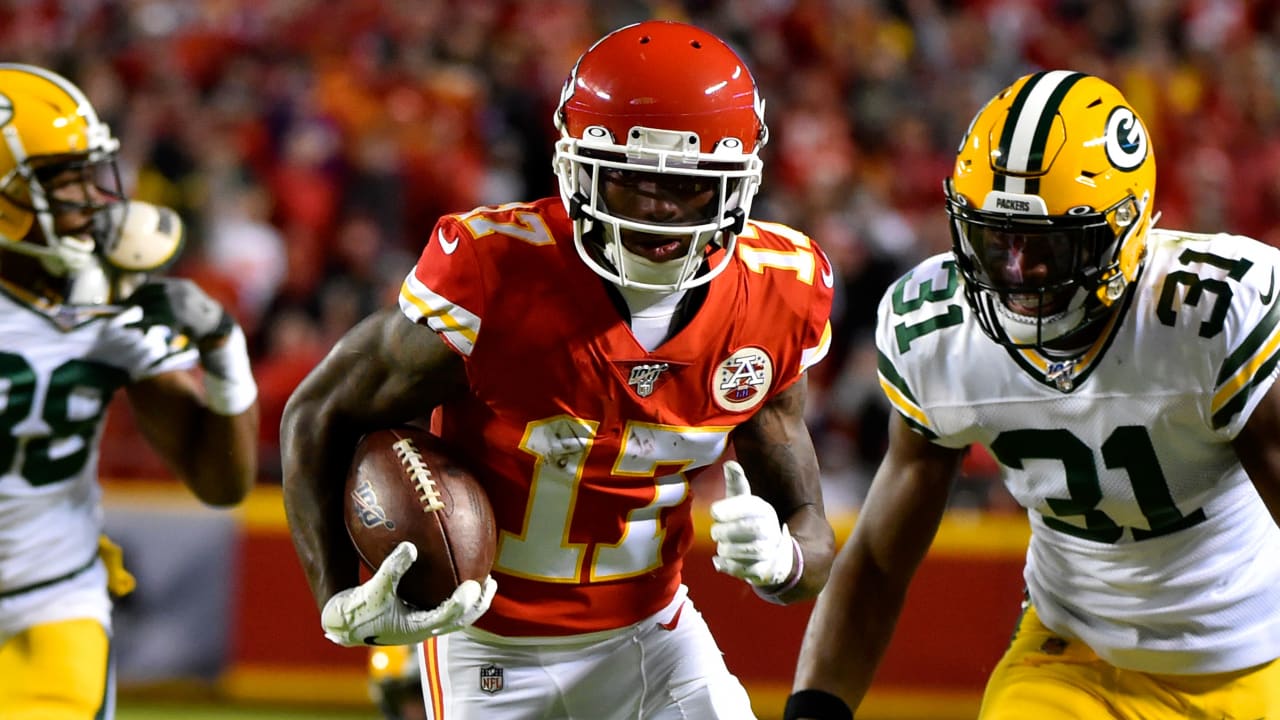 Rookie Mecole Hardman was clocked at 4.33 seconds in the 40-yard dash, which tied for third among receivers at the 2019 NFL Scouting Combine. That time was tied for fifth among all participants this year and is tied with the likes of Brandin Cooks and Phillip Dorsett for 13th at any combine since 2006.
Then there's Sammy Watkins, a 2014 first-round pick who was added to the mix last season. Watkins clocked a time of 4.43 seconds at the 2014 combine, which tied for seventh among receivers that year.
And, oh yeah, "Cheetah" Tyreek Hill is another multipurpose weapon for Kansas City. Hill wasn't a combine participant, but he was timed running the 200 meters in 20:14 seconds at Coffee High School in Douglas, Georgia. Hill became the first player in NFL history with a play of at least 60 yards in five consecutive games.
Watkins' time is the same that Vikings cornerback Xavier Rhodes posted in 2013 (11th among cornerbacks that year). Trae Waynes was timed at 4.31 seconds, the fastest among cornerbacks in 2015, in the event before Minnesota selected him in the first round.
Vikings defenders have seen plenty of film that showcases Kansas City's playing speed on the outside.
"They have great players, great receivers, great running backs, great team," Rhodes said. "They put up points, they're explosive on the offensive side of the ball. It shouldn't be a surprise to anyone — not to you [the media], not to us, not to the NFL. Looking forward to it being a hard game. It's one of the toughest stadiums to play in, so it should be a good battle. We know what we're facing."
https://www.vikings.com/news/vikings-study-chiefs-tricks-prepare-for-their-track-speed