Vikings Try Vedvik at Placekicker; Roll Through…
2 min read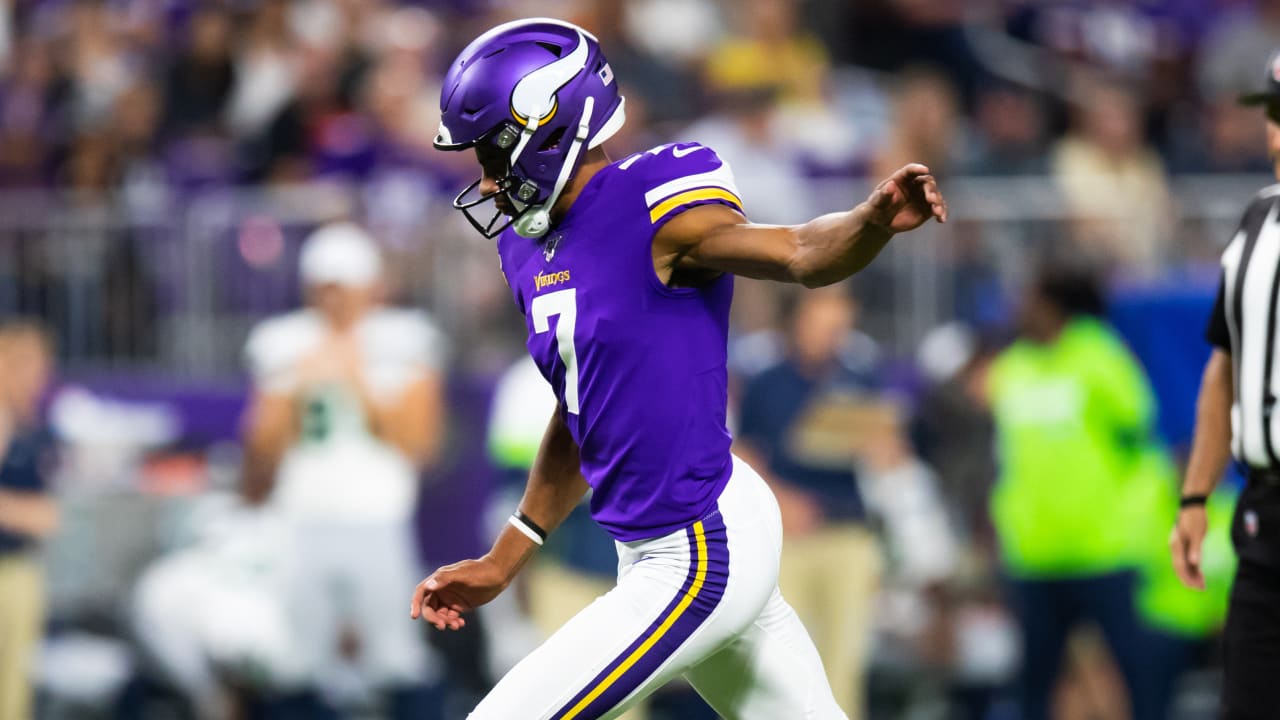 The Vikings also have punter Matt Wile and kicker Dan Bailey on the roster, in addition to rookie long snapper Austin Cutting.
In the practices and two preseason games since bringing in Vedvik as extra competition, the specialist positions don't seem to be any clearer. Zimmer was asked what he needs to see out of the kicker/punter situation.
"That's a good question. I honestly don't know," Zimmer said. "Since we brought him in, Wile's been punting good, and Bailey's been kicking good. Then Vedvik goes out there and misses field goals, so I don't know. I'm at a loss on that."
Vedvik said he is focused on improving his performance while tuning out outside criticism.
"I do have high expectations of myself. I don't like to not perform the way I want to perform," Vedvik said. "But, that's a part of being a gamer. You've got to come back; you've got to bounce back. You cannot drag that stuff into your next one, regardless of what happens.
"You've got to be able to come back, keep a calm head and execute the way you want to execute," he added.
Vedvik was 2-of-2 on extra-point attempts. On the Vikings second of three touchdowns, they were unsuccessful on a two-point conversion.
Wile punted six times for 284 yards, averaging 47.3 yards (41.0 net) per boot. He landed two punts inside the 20-yard line and did not have a touchback on the day.
In the return game, the Vikings used three different players on punt and two on kickoff.
Running back Ameer Abdullah returned two punts for 27 yards, with a long of 17, and wide receiver Chad Beebe returned one punt for five yards. Rookie receiver Bisi Johnson stepped in as punt returner twice but called for fair catches on both.
"I think special teams is a huge emphasis, especially for me when they've got [Stefon] Diggs and [Adam] Thielen. I want to play; everybody wants to play," Johnson said. "Whether it's [on offense or] special teams, it's playing, so I'm going to get my opportunity, and I'm going to make the most of it."
Running back Mike Boone returned another kickoff 26 yards. Two other kickoffs resulted in touchbacks.
"I tried to make some plays on special teams," Boone said. "That's really how you make the team. I go out and put my all towards special teams, just like I would at running back. Hopefully I made a good impression."
https://www.vikings.com/news/vikings-try-vedvik-at-placekicker-roll-through-returners