Von Miller opens up about lack of sacks, his…
2 min read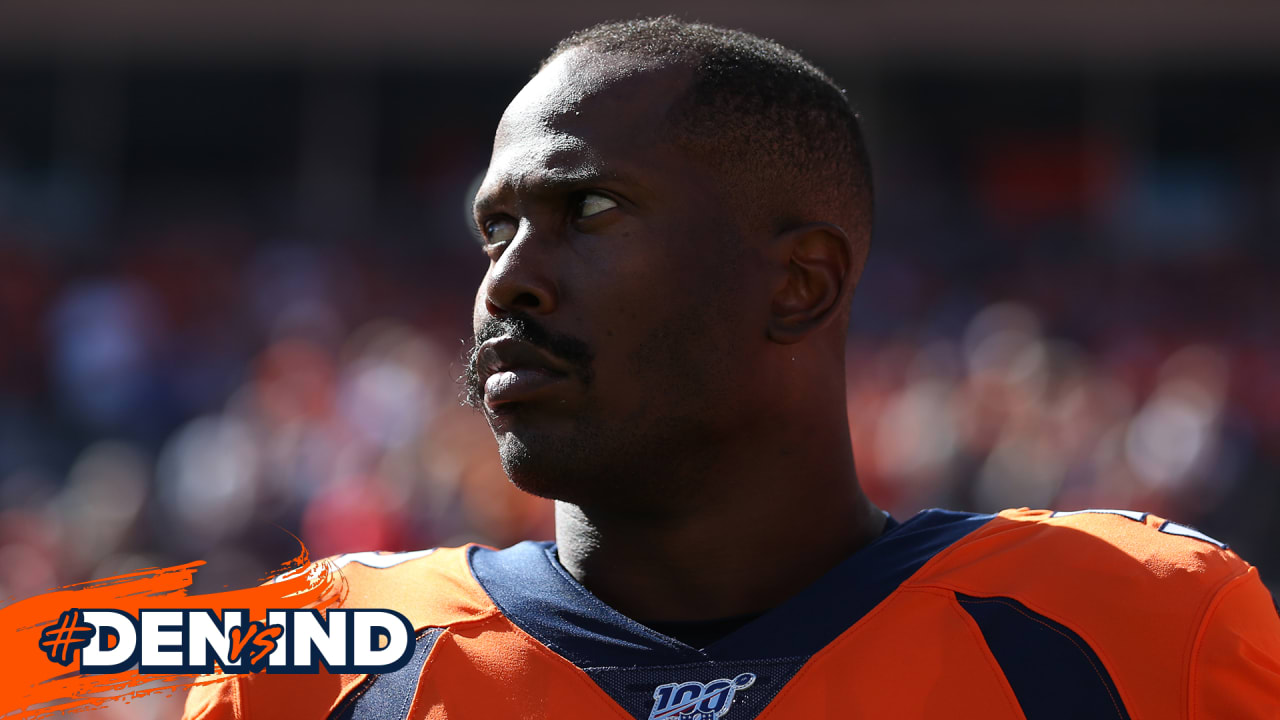 ENGLEWOOD, Colo. — This wasn't his expectation.
When Von Miller imagined playing in Head Coach Vic Fangio's defense, he pictured a dominant unit and an abundance of sacks.
The former is arguably coming together, as the Broncos rank third in red-zone defense, fourth in total defense and eighth in scoring defense.
Miller, though, hasn't found the same personal success in the sack column. Through seven games, Miller has recorded just 2.5 sacks. He's never had a slower start to a season in his NFL career; his previous low came in 2015 when he recorded four sacks through the season's first seven games. This drought also represents the second-lowest sack total across any seven-game stretch in his NFL career.
"I try not to talk about it honestly," Miller said with a laugh Thursday. "[I'll] talk about it when we're doing good. I just try and fast-forward to the next game and put all our eyes on the next game. I have another opportunity to get it right this coming up game because there really not much that I can say about it. I'm rushing hard. I'm trying to get there, getting pressure and stuff, getting close to them. Just not being able to make that play."
And while fans may be frustrated with Miller's lack of production, it's clear Miller holds himself to a higher standard than anyone else could.
"As tough as it is to see, 2.5 sacks, for my fans and stuff, you can only imagine how I feel about that, coming into the season with so many expectations," Miller said. "The highest expectation that you could probably think of, we had that. We still have that now and that's where the focus is. You can't really just be stinking, thinking and standing in a dumpster. You want to think positive and just try to put your best football forward."
https://www.denverbroncos.com/news/you-can-only-imagine-how-i-feel-von-miller-opens-up-about-lack-of-sacks-his-atti