Von Miller reveals emotional pain he felt after…
2 min read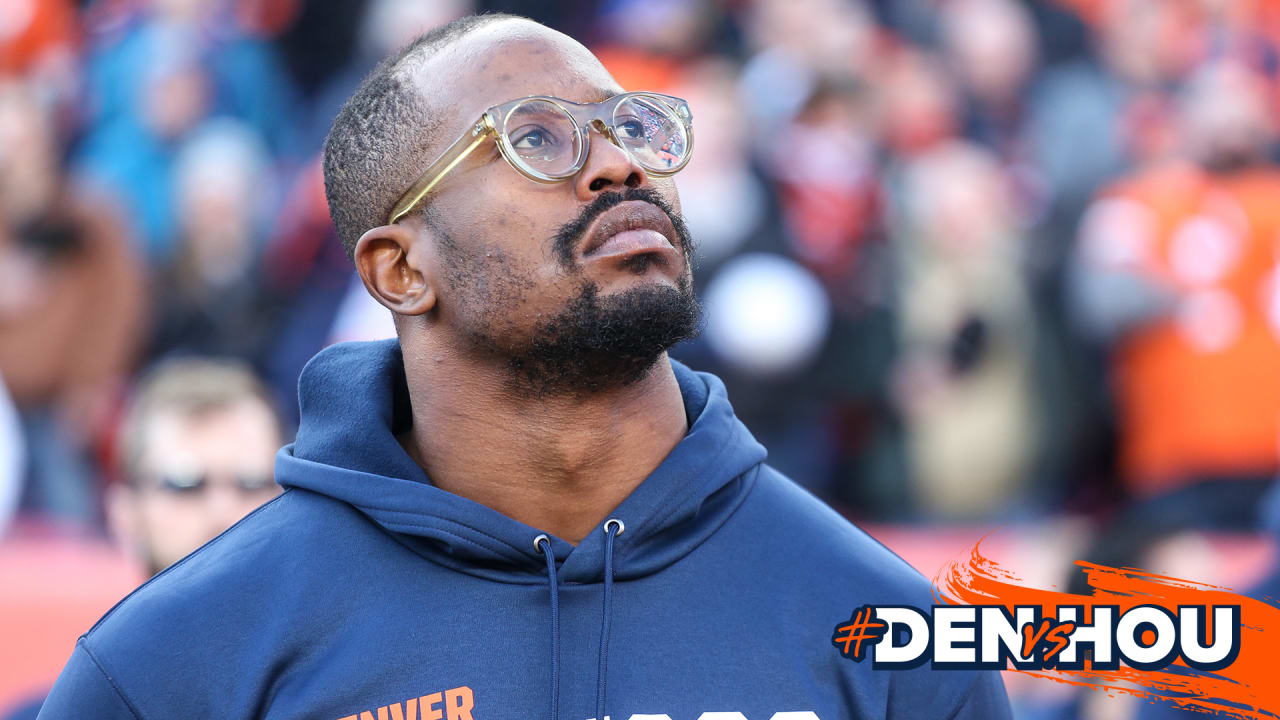 Miller said he felt he was ready to rush the passer, but "it just wasn't there at all" when he got blocked backward as he tried to simulate playing the run.
"I could've just limped around and stayed out of action, but that's not how I play football and that's not what my teammates needed from me," Miller said.
As an undersized player, Miller relies on his moves and athleticism more than most. Until he gets the "exotic movement" back, he doesn't feel like he should play.
That's not to say that Miller wants to sit out the rest of the season. He made it clear he wants to play when he is ready to return to the field.
"I've still got an opportunity to go out there and get sacks and make plays," Miller said. "As long as there's a small opportunity and a small window for me to do that, I'm going to do it."
He could be getting closer. Miller said he's getting "better every day," and he has been limited in practice after missing two of three practices ahead of Week 13.
"I'm doing everything I can possibly do," Miller said. "I usually heal like Wolverine. Whatever it is that I can do, whatever the trainers need me to do and whatever we can do as a whole, I'm doing that. 
But as Miller said, "it's not something that I just get over like that," and he could potentially miss another week.
If he's unable to play, though, he'll still be the same Von Miller he's always been on the sideline.
"I was still out there with my guys," said Miller of the win over the Chargers. "Being out there with my guys, when it comes to bringing energy, I do that for that guys. Whatever I needed to do to make sure everybody was going. When [Brandon McManus] kicked that kick though, I didn't feel my knee or any of that. I was running out on the field like, 'Let's go.'
"It was tough. It was tough watching, but that's what I had to do."
Both he and the Broncos hope he won't be watching for long.
https://www.denverbroncos.com/news/i-cried-real-tears-von-miller-reveals-emotional-pain-he-felt-after-sitting-out-b