Vote For The Top Cardinals Moment In Franchise…
2 min read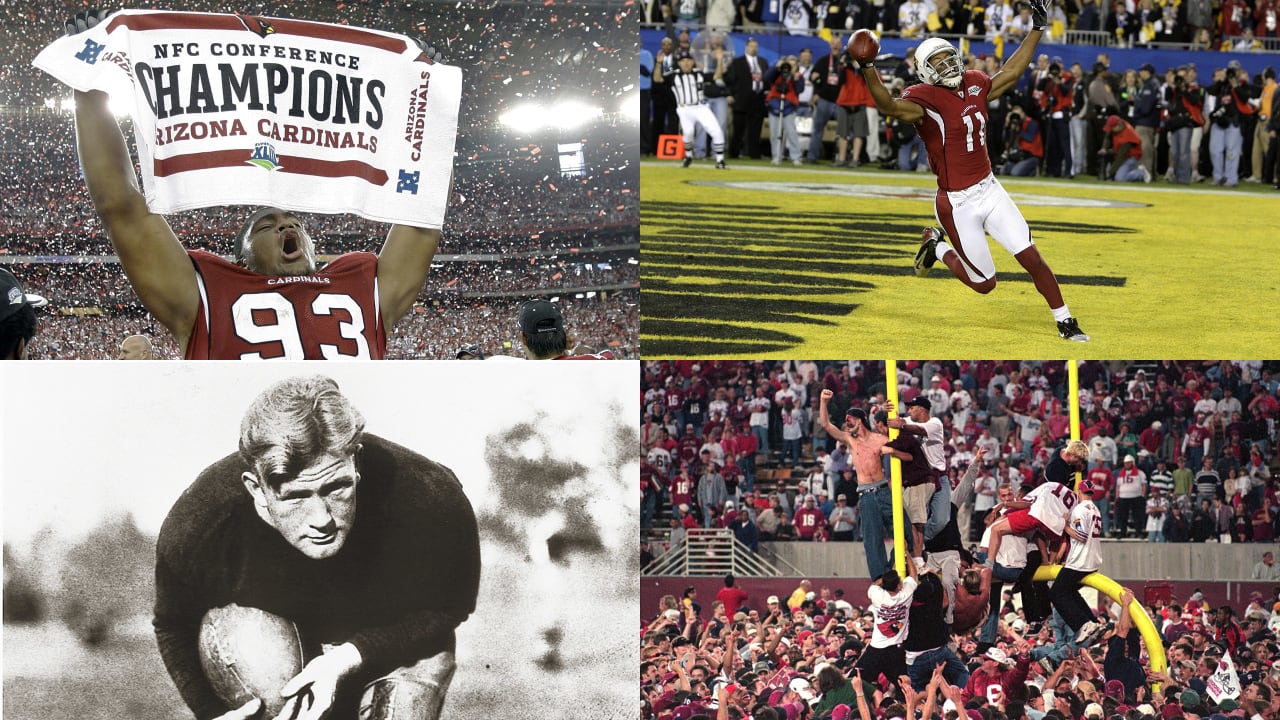 For the league's season-long NFL 100 celebration, each franchise has boiled down its history to its top four moments — and now the fans will determine which of those moments deserves the title of the Top Moment In Cardinals' History.
The four choices from which to pick:
Hall of Famer Ernie Nevers scores 40 points in a game in 1929, an NFL record that stands to this day;
The Cardinals reach the playoffs for the first time since moving to Arizona in 1998, after Chris Jacke boots a 52-yard field goal on the last play of the game to send fans storming on to the field;
Larry Fitzgerald grabs a Kurt Warner pass and splits the Steelers defense for a 64-yard touchdown, giving the Cardinals a late lead in the Super Bowl;
The Cardinals knock off the Eagles in the NFC Championship game for the 2008 season, sending the franchise to its first Super Bowl.
To vote, simply click on the gray text below any of the videos below. You know your vote will have registered when a red bar appears alongside the left of the particular moment's box. The winning moment will be announced during the Cardinals' Fantennial Weekend, which culminates with the team's home game against the Seahawks on Sept. 29. Quarterback Carson Palmer will be inducted into the team's Ring of Honor that day. Voting will close on Sept. 8, the day the Cardinals open the regular season against the Lions.
Later this season, the NFL will take the winner from each of the 32 teams and set up a bracket-style vote to determine the top moment in NFL history. That winner will be announced during the NFL Honors show the night before the Super Bowl.
https://www.azcardinals.com/news/vote-for-the-top-cardinals-moment-in-franchise-history