What is the key for Chicago Bears WR Anthony…
4 min read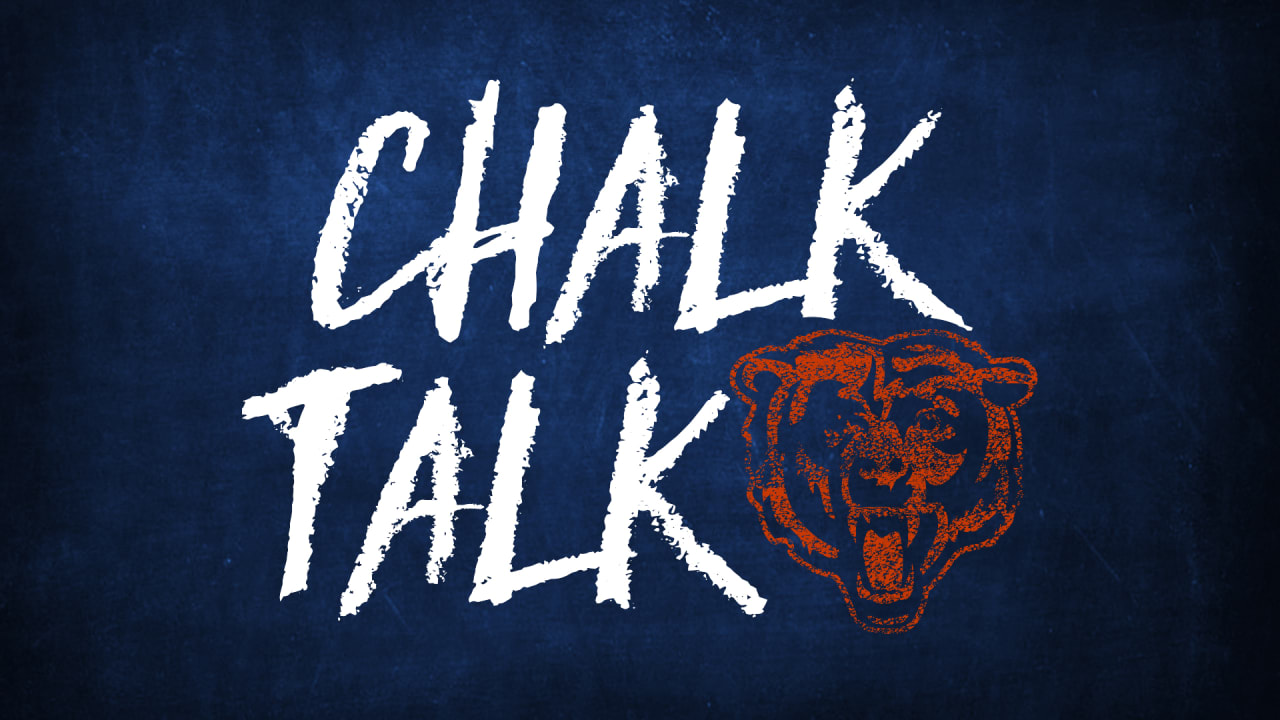 Wondering about a player, a past game or another issue involving the Bears? Senior writer Larry Mayer answers a variety of questions from fans on ChicagoBears.com.
I have high hopes for receiver Anthony Miller entering his third season. We've seen flashes from him, but what do you think is the key for him to perform at a high level on a consistent basis and become one of the Bears' top players?
Phil H.
Elgin, Illinois
Listening to what coaches say about Anthony Miller, it seems to me that his late-season emergence last year had a lot to do with his growth, maturity and professionalism all kicking in at the same time. So Miller needs to pick up right where he left off in those areas to consistently perform at a high level. Here's what receivers coach Mike Furrey said last week on a video call with reporters about Miller's performance in 2019: "In the middle of the season, I believe Anthony really started getting an idea and having an idea and understanding what it takes not just how to step inside the four-inch line and go play football, but I think it was really how to start developing himself as a professional through a process leading up to a game. He started doing that and he started seeing the results from that." During a five-game span from Weeks 11-15 last year, Miller caught 33 passes for 431 yards and two touchdowns. The stretch included a pair of nine-catch games with 140 yards against the Lions and 118 yards and one touchdown versus the Packers. Furrey continues to work on the mental aspect of the game with Miller, who has also spent the offseason rehabbing a shoulder injury he sustained returning a kickoff in the season finale against the Vikings. Said Furrey: "I'm not going to go into details. But I will tell you that Anthony and I have already sat down. We've been sitting down now for four months on a rigorous basis throughout the week, not just talking about X's and O's. I'm talking about his career; where it's headed, what it can be like, what it won't be like. He's grown up and he's matured to those conversations."
Do you see any of the young offensive or defensive linemen making a difference in Year 2 or 3 of their careers for the Bears?
Richard N.
Richton Park, Illinois
The Bears boast a (mostly) veteran defense with a lot of star players such as Khalil Mack, Robert Quinn, Akiem Hicks, Danny Trevathan, Roquan Smith, Kyle Fuller and Eddie Jackson. But one young player flying under the radar who I believe could have an impactful season is third-year defensive tackle Bilal Nichols. A 2018 fifth-round draft pick from Delaware, Nichols was a pleasant surprise as a rookie, recording 3.0 sacks and 5.0 tackles-for-loss while appearing in 14 games with six starts. Last season he broke his hand in a Week 2 win over the Broncos, missing three games. When he returned to action, he wore a cast that limited his effectiveness. Nichols recorded one more tackle in 2019 than he did in 2018 (28-27) but had fewer sacks (0-3), tackles-for-loss (1-5) and quarterback hits (2-7). If he stays healthy in 2020, I think he could bounce back in a big way, especially with opponents having to contend with Mack, Quinn and Hicks, among others.
Do you think that Khalil Mack's younger brother, Ledarius Mack, has a chance to make the final roster, and do you think him being in Chicago with his brother will help him thrive?
Elijah S.
North Carolina
With the Bears having such an established and talented veteran defense, it's going to be difficult for any undrafted rookie to earn a roster spot on that side of the ball (especially with no offseason practices to gain experience or transfer classroom lessons to the field). But that doesn't mean that Ledarius Mack can't accomplish that goal. One thing I know for sure is that he not only shares the same genes as Khalil Mack, but the rookie outside linebacker will benefit from the guidance his older brother provides on and off the field. Mack's teammates all say that he's a very humble player who's more than willing to share his expertise with them. During a video call with the media last week, Bears outside linebackers coach Ted Monachino revealed that the first thing that noticed in working with Ledarius was his high football intelligence. Said Monachino: "This is a guy that football makes great sense to, which is encouraging. So the learning part, there shouldn't be a lot of roadblocks there. The thing that I'm really excited to find is what is Ladarius' dominant trait. This is a player that is a little bit of a renaissance football player in terms of he does a lot of things well. I'm trying to figure out exactly where he is going to have that dominant trait. Every guy has one. I'd say that's the No. 1 thing that I'm most excited about. And then the second thing that I would say I'm excited about is to see the interaction with two brothers in the same meeting room. I haven't had that in my history. So looking forward to seeing that dynamic and that relationship and seeing how it affects the rest of the guys in our room. I hope it does. I know they're very close."
https://www.chicagobears.com/news/chalktalk/chalk-talk-what-is-key-for-miller-to-excel