What might Carolina's trade for Sam Darnold mean…
2 min read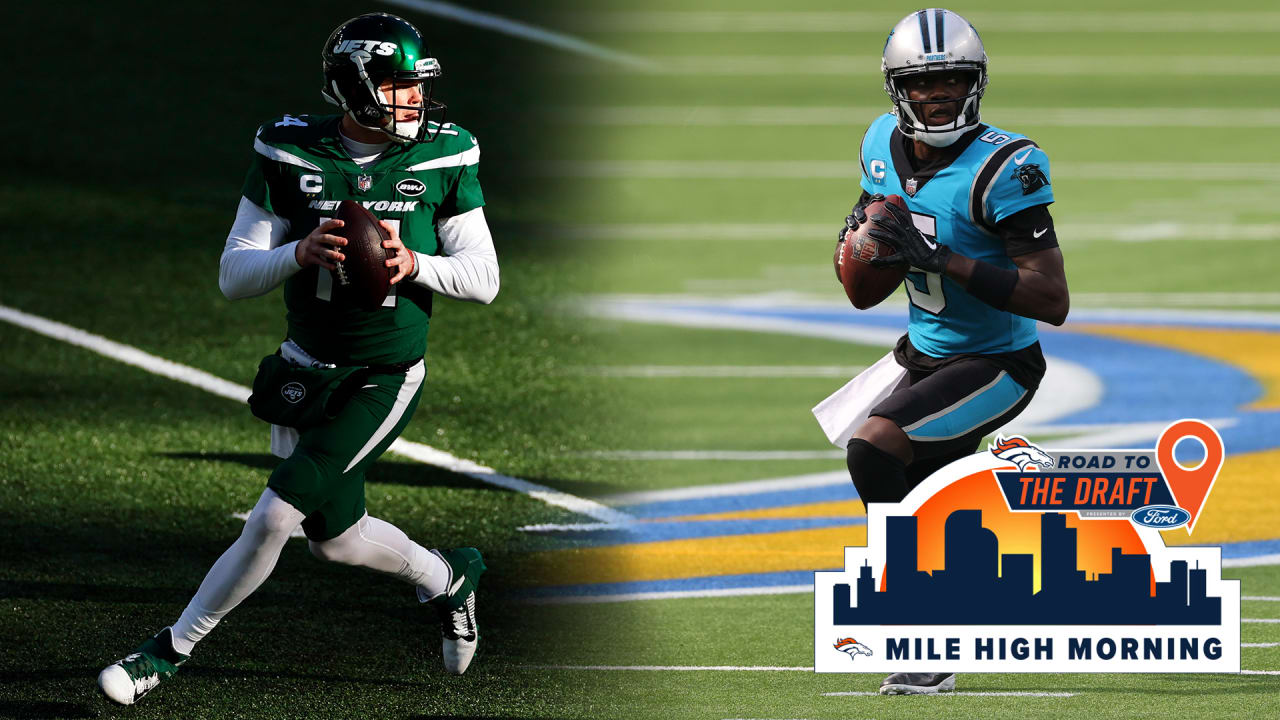 The Lead
Another quarterback domino has fallen.
On Monday, the Panthers made a move to acquire Jets quarterback Sam Darnold for a second and fourth round pick in 2022 and a sixth-round pick in 2021.
That seems to resolve two quarterback situations. The deal clears the way for New York to draft one of the top quarterbacks and enter the season with that player as their presumptive starter, and the Panthers now enter the 2021 season with a former third-overall pick leading their offense. Previously, NFL analysts expected Carolina to be a landing spot for a quarterback at No. 8 or perhaps a candidate to trade up to guarantee a shot at selecting a top QB prospect. That appears to no longer be the case.
What it all means for the Broncos is that their options are perhaps clearer now.
As Mike Klis writes for 9NEWS, there are basically four options for Denver — trading for a veteran quarterback like Carolina's Teddy Bridgewater, Jacksonville's Gardner Minshew or Chicago's Nick Foles; signing a veteran free agent like Alex Smith; drafting a top quarterback prospect like Justin Fields or Mac Jones; or drafting a top QB and doing either of the first two options.
"With Carolina seemingly out of the way, only Atlanta with the No. 4 pick seems to be between the 49ers and Broncos for the fourth-best QB available," Klis wrote. "The other teams between Atlanta and the Broncos – Cincinnati at No. 5, Miami at No. 6, Detroit at No. 7 and now Carolina at No. 8 – are not expected to be in the QB market as they each have young, top 5 draft picks at that position.
"Broncos general manager George Paton will need to be on alert, though, as multiple teams behind him in the draft – most notably No. 15 New England, No. 19 Washington and No. 20 Chicago – could also make trade-up plays for a QB."
https://www.denverbroncos.com/news/mile-high-morning-what-might-carolina-s-trade-for-sam-darnold-mean-for-the-bronc