Where Bears rank statistically after Week 4
2 min read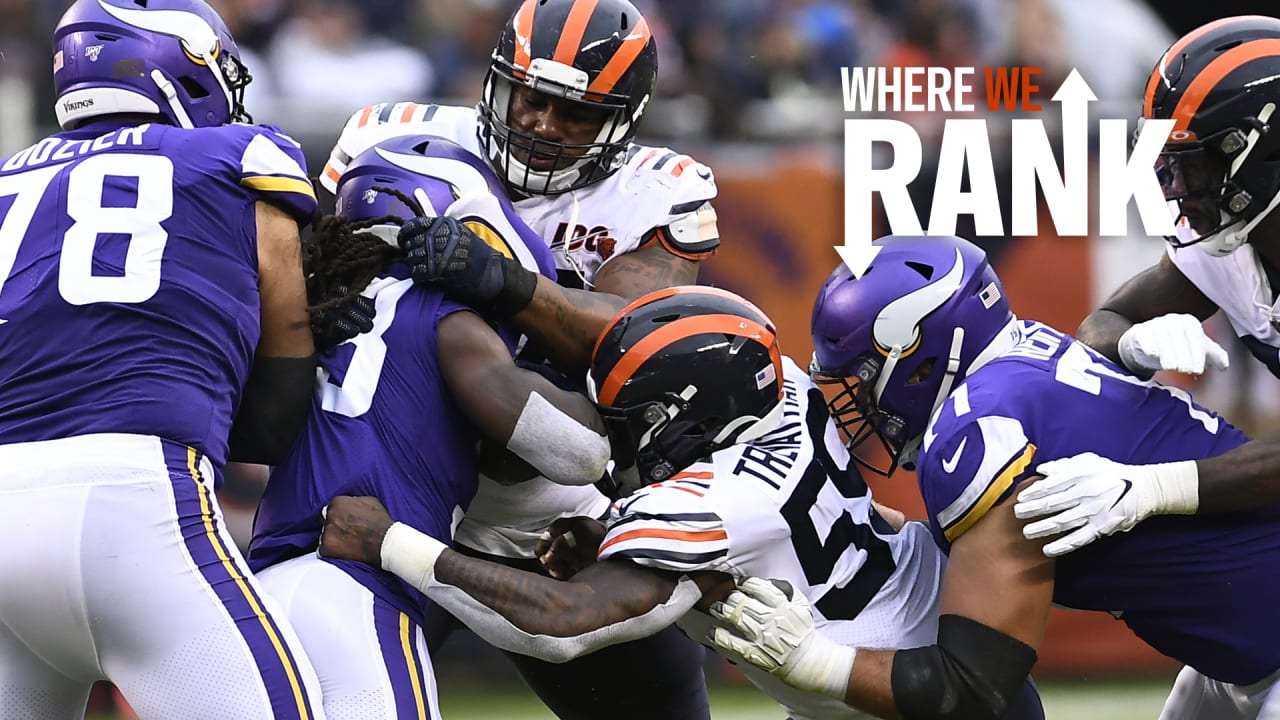 Mack attack: Khalil Mack is tied for the league-high with four forced fumbles this season. Stripping the ball from unsuspecting quarterbacks has always been a part of Mack's game, but the outside linebacker has perfected the practice since arriving in Chicago at the start of last season. In his one season and four games career on the Bears, he has forced more fumbles (10) than he did in his previous four seasons in Oakland. Since 2015, no player has put the ball on the ground more often (on purpose).
We have to say it twice: Mack is also leading the league in hurries (17) and quarterback pressures (15). Teams seem to be devoting a large part of their game plan to keeping the All-Pro out of the backfield but to little effect. Mack is tied for sixth in the league in sacks with 4.5. Teammate Nick Williams, one of the pleasant surprises of the season, is tied for eighth with 4.
You come at the king, you best not miss: Linebackers Danny Trevathan and Leonard Floyd are currently tied for the lowest missed tackle percentage in the league, with neither having missed a tackle through four games. Among the 36 players in the league who have started four games without a missed tackle, Trevathan has been the most tested, with 33 tackles, a team-high.
https://www.chicagobears.com/news/where-bears-rank-statistically-after-week-4