Where do the 49ers Rank Among Remaining Playoff…
2 min read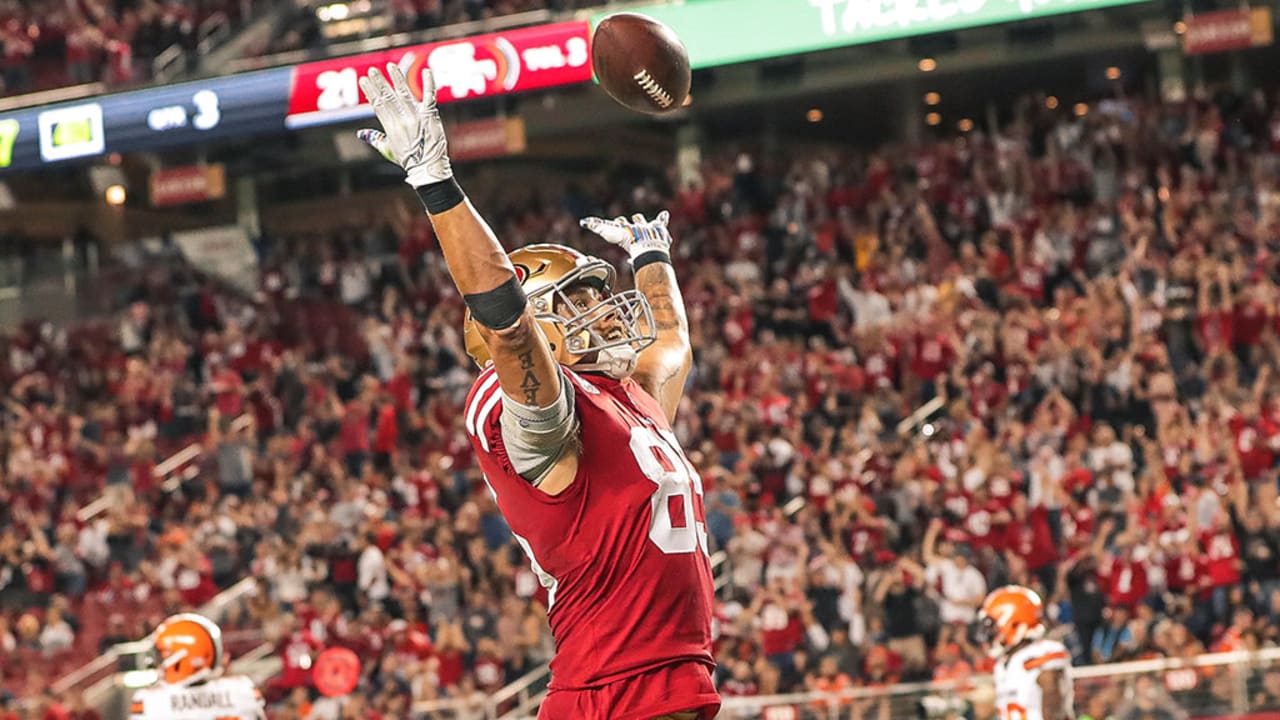 "2019 has demonstrated that Shanahan and general manager John Lynch did indeed have a plan. The offense is innovative and loaded with skill-position talent. The defense is terrifying up front and as stout overall as any in the league.
Wide receiver Emmanuel Sanders, who joined the 49ers via a midseason trade, is one of the few players on San Francisco's roster with significant postseason experience. He told Josh Dubow of the Associated Press (via SF Gate) that he believes the 49ers have everything it takes to make it all the way to Miami and win Super Bowl LIV.
'They were already 7-0 before I got here, so I knew it was a good team,' Sanders said. 'When I got here, and being part of two Super Bowl teams, one loss and one win, I know what the DNA looks like, I know what the chemistry looks like, and I knew that they had it over here from the head coach and the GM to the quarterback to the players, the special teams players, the role players, and everything. I was excited, but I knew that we had a lot of big games. On paper it looks good, but we still have to put it together.'
As if the 49ers needed any more help, they're about to receive some. San Francisco is already the NFC's best team. The defense is about to get a little bit better since linebacker Kwon Alexander is expected to return from a torn pectoral muscle he suffered in October. Alexander's return is key for the 49ers upcoming matchup against the Minnesota Vikings because he's an athletic sideline-to-sideline defender who will significantly help against the Vikings zone running attack."
For the full list click here.
https://www.49ers.com/news/49ers-playoff-power-rankings