Which quarterbacks could be options for the…
4 min read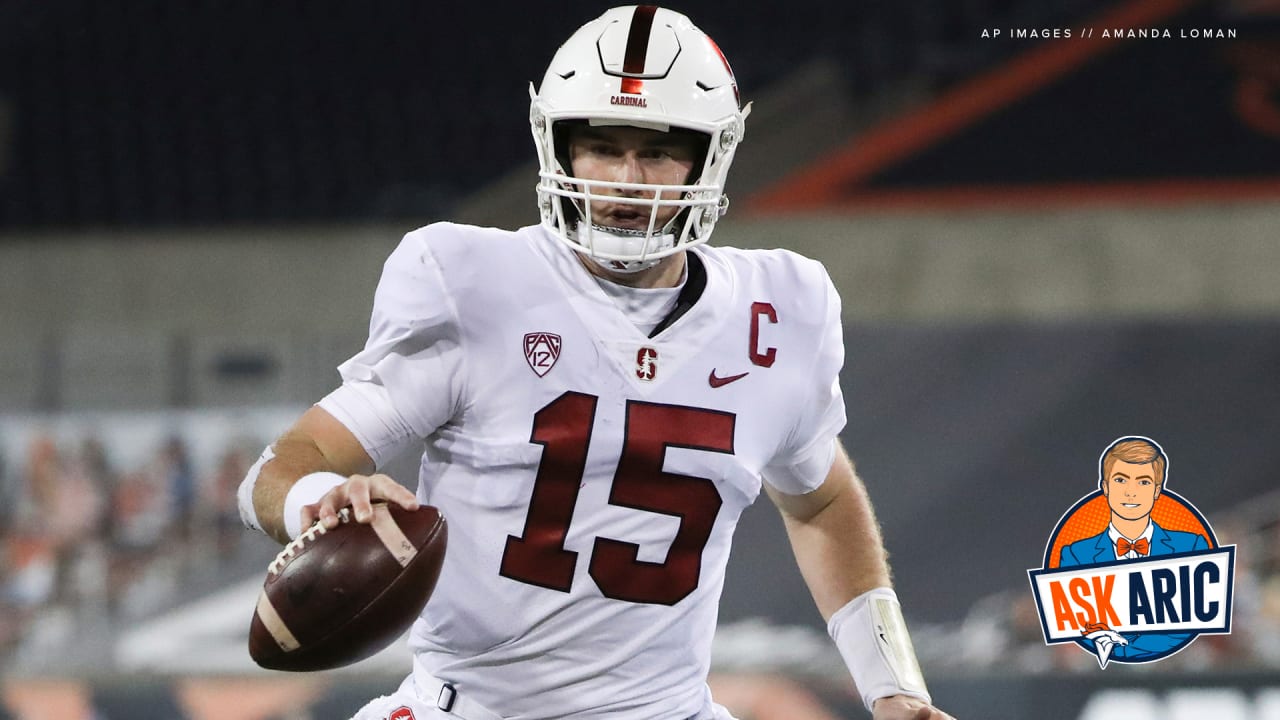 We're less than four weeks from the 2021 NFL Draft, and the rumors and takes are starting to fly around the NFL community.
In today's mailbag, we're taking a look at Denver's potential options in the draft, with a focus on the quarterback position. Recent trades and anonymous quotes have only clouded how the top quarterbacks will come off the board in a few weeks, but there may be options beyond the ninth-overall pick for the Broncos.
We'll also take a look at the state of the offense, a rehabbing player and other areas of the draft.
If you'd like to leave a question for a future mailbag, click here — and thanks for reading.
Do you still think that an actual competitor for the starting QB spot will be brought in? – Bob J.
I certainly wouldn't rule it out, Bob. It's clear that Paton is doing his due diligence on this year's prospects by attending pro days featuring the top quarterbacks. Paton has attended pro days at North Dakota State (Trey Lance), BYU (Zach Wilson) and Ohio State (Justin Fields), and the Broncos also had representatives at Alabama's pro day, where Mac Jones put on a throwing session. Paton has been at other pro days, too, so there's no guarantee that a quarterback is on the Broncos' mind. Paton said in mid-March that the position is in play with the ninth-overall pick, but Denver may need to trade up if they want to assure the opportunity to select one of the top quarterbacks.
At the moment, the job belongs to Drew Lock, and we know that Paton believes in the third-year player. There's still plenty of time to add competition via the draft or via a free agent after the draft process isn't complete. If Paton's early moves have indicated anything, it's that he isn't going to make a move just for the sake of making a move. The Broncos' new general manager will weigh the team's options and move forward with his aggressive — but not reckless — approach.
In case of picking a QB at mid-draft, which would you see as an option for Denver? – Oscar J.
Lots of mock drafts have focused on the possibility that the Broncos will use the ninth-overall pick — and perhaps a package of other selections if they need to trade up — to find their next quarterback. But if they decide to wait until the second round or beyond, as they did in 2019 when they selected Lock, there are plenty of other options. Florida's Kyle Trask, Texas A&M's Kellen Mond and Wake Forest's Jamie Newman are among the quarterbacks projected as mid-round picks and could give the Broncos another option in their quarterback room. Mond may have the most potential of that group, and Newman may be the toughest to evaluate, as he opted out of the 2020 season. Perhaps the most intriguing mid-round prospect is Stanford's Davis Mills, who played well in in limited action in 2020 despite missing part of the season due to COVID-19 protocols. The biggest question mark with Mills comes from his lack of experience, as he started just 11 games at Stanford. He has talent, though, and the buzz around Mills has grown in recent weeks. One evaluator has compared Mills to Jared Goff, which could make him an interesting addition to Denver's QB room.
How much better can this offense be this year healed up and another year in the same system? – Brady F.
Brady, I don't see how the offense couldn't be better in 2021 for those two reasons precisely. Every player will have another year to dive into Offensive Coordinator Pat Shurmur's system, Shurmur will be able to tailor the offense after a year's look at his personnel and the team will regain several key players, including Courtland Sutton. The offense should also benefit from the return of preseason games and the potential return of in-person offseason workouts. Ultimately, the offense's 2021 success will depend on the quarterback position. If Drew Lock is the starter and plays like he did against the Panthers or in games late in the season vs. LA and Las Vegas, the Broncos' offense should be ready to take the next step.
https://www.denverbroncos.com/news/mailbag/ask-aric-which-quarterbacks-could-be-options-for-the-broncos-later-in-the-nfl-dr