Which three Colts standouts made CBS Sports Pete…
1 min read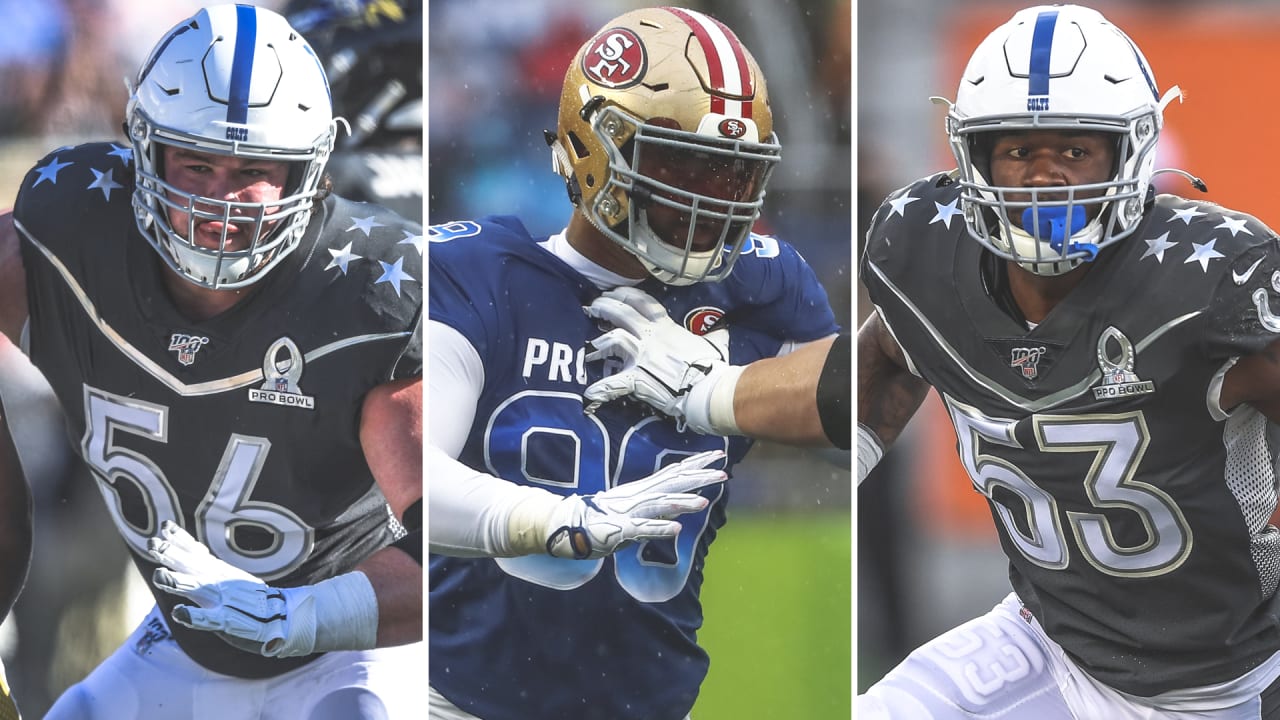 No. 99 seems a bit low for a guy who's put up nearly unrivaled numbers over his first two seasons in the league.
Through two All-Pro seasons to begin his career (he was selected First-Team as a rookie and Second-Team in 2019), Leonard has 284 tackles (19 for loss), 12.0 sacks, six forced fumbles, two fumbles recovered, seven interceptions, 15 pass breakups and one defensive touchdown.
Leonard clearly makes an impact on his defense in a multitude of ways, and any team would be ecstatic for the return on investment that the Colts have gotten out of this 2018 second-round pick.
His speed, length, instincts and natural playmaking ability makes him a nightmare for offenses to try and deal with, especially since he can find the most uncanny of ways to make a play on the ball.
Always a self starter/motivator, perhaps this No. 99 ranking will help boost Leonard even further in Year 3.
https://www.colts.com/news/quenton-nelson-deforest-buckner-darius-leonard-top-nfl-players-2020-cbs-sports