Why Justin Simmons and Kareem Jackson should be…
3 min read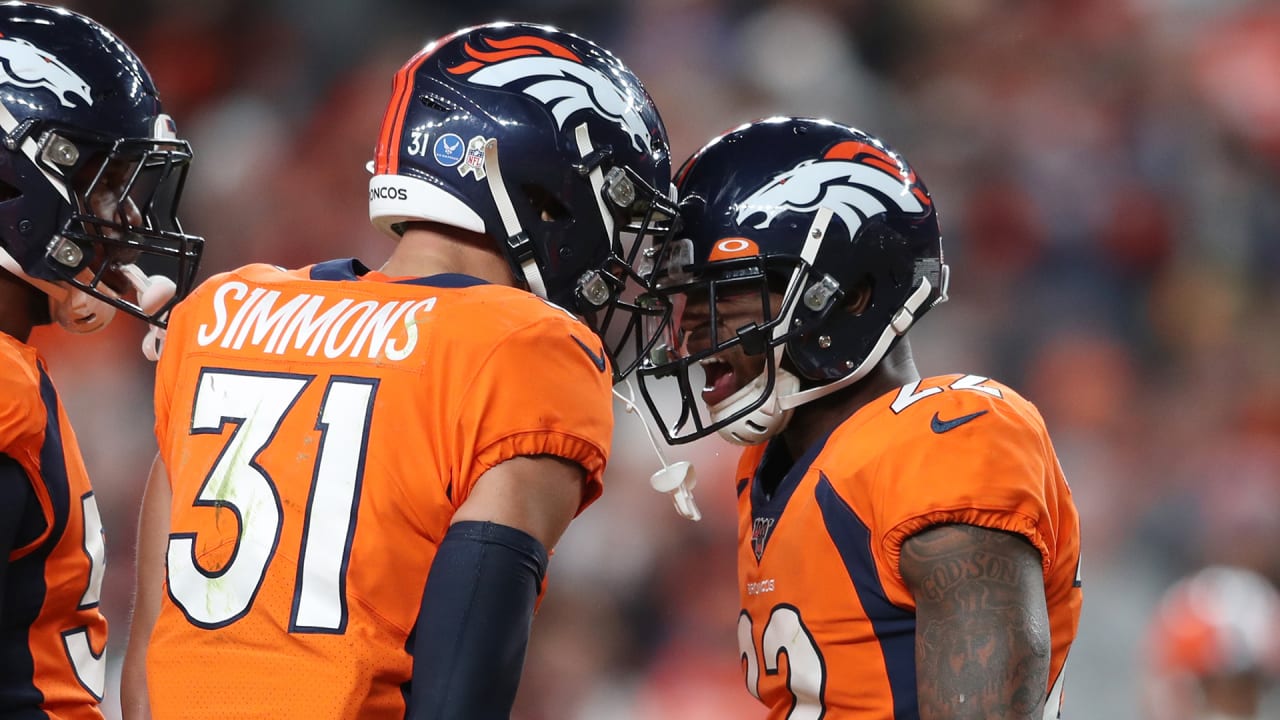 With voting for the 2020 Pro Bowl underway, it's our job to make sure Broncos fans are as well informed as possible before they do their civic NFL duty. So, to provide valuable perspective on the outstanding seasons some of the Broncos' top players are putting forward this year, we asked their teammates why they should make the Pro Bowl. Voting ends on Thursday, Dec. 12, so cast your vote now!
In our third installment, we heard plenty of support for the Broncos' safety tandem:
Justin Simmons
"I know y'all have just seen what they're saying about Justin: [He's] Iron Man! Iron Man can do everything! Pretty much, he's knowledgeable, a smart guy, he knows the game, knows where to be, and physically, obviously he's what you want in a football player: tall, fast, long, lanky, strong. And he gets to the ball. Obviously it shows by his stats with all the picks [he's] got. People are scared to throw around him. That's a good [reason to say] he should be in the Pro Bowl." – ILB Alexander Johnson
"Justin's been a ball-hawk, been able to get the rock for us. A solid tackler, been able to play the center field as one of the best in the league, playing from sideline to sideline." – CB Chris Harris Jr.
"He's done everything. He's been huge for our defense. That's just what people can see. They don't really see the way he works every day. I think he is [a Pro Bowler]. He's done it all. Everything the defense asks him to do, he goes out there and gives it all 110 percent. And on top of that, he's getting guys lined up. He does it all." — S Kareem Jackson
"You've seen the progression of Justin over the past four years: He's gotten better and better and better each year. He doesn't really focus on one thing in his game, pretty balanced player, so he can tackle, he can cover, he can play a deep post, he can come off the edge when he wants to. … I can go on and on and on about Justin. I could go on for days, could write a book about Justin if I wanted to. I'm just happy to see his success and the way he's grown as a football player and seeing it with him each and every day the past four years." — S Will Parks
"He's long and lengthy, he's fast, he's very athletic. So I feel like those things in a safety, those are hard to go against. Those are things you more expect in a big corner, but he plays the position very well. He can match up with receivers, tight ends, anybody on the field, so I feel like that's what makes him so hard to go against. Also, something you can't really [calculate] is just his knowledge of the game. He knows the ins and outs of the game like nobody else, and he does a great job with that." — TE Noah Fant
https://www.denverbroncos.com/news/pro-bowl-push-justin-simmons-kareem-jackson-teammate-testimonials