Why Ryan Poles believes Justin Fields will excel…
2 min read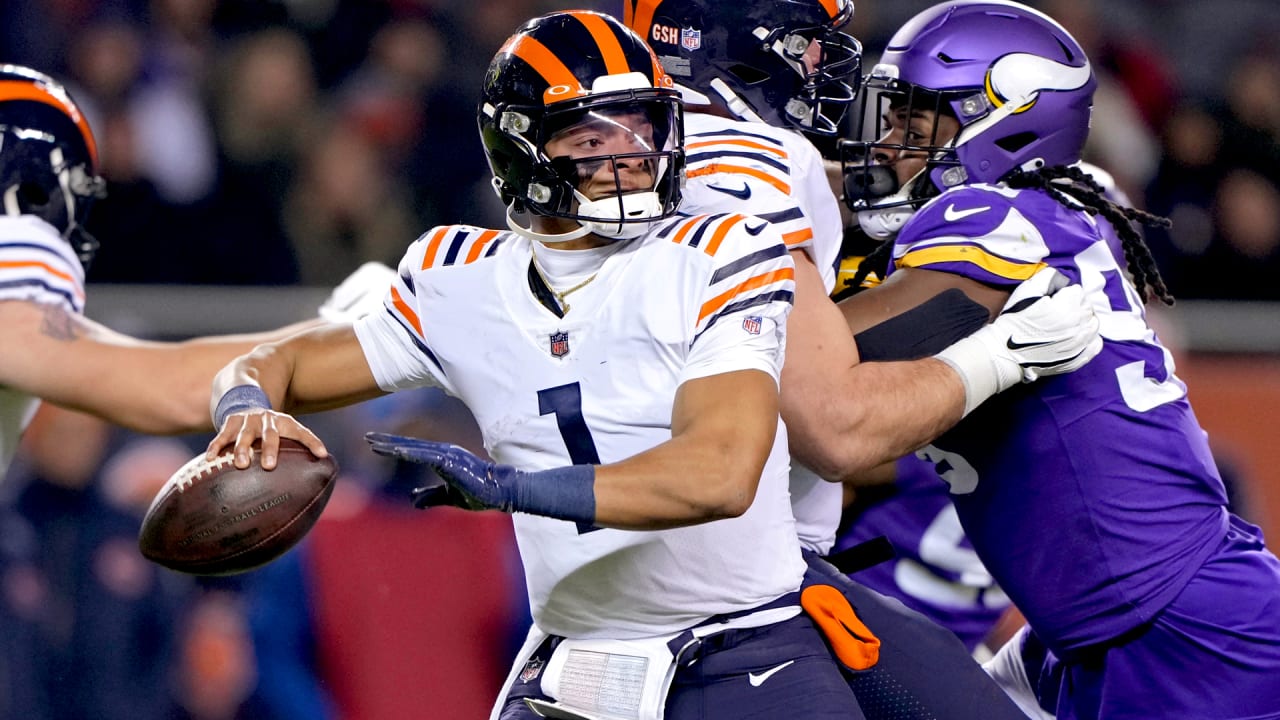 Selected by the Bears with the 11th pick in the 2021 draft, Fields appeared in 12 games with 10 starts, throwing for 1,870 yards with seven touchdowns, 10 interceptions and a 73.2 passer rating. The former Ohio State star also rushed for 420 yards and two TDs on 72 carries.
Fields should also benefit from working with first-year offensive coordinator Luke Getsy, who joins the Bears after spending five of the last six seasons as an offensive assistant with the Packers. Led by four-time NFL MVP quarterback Aaron Rodgers and All-Pro receiver Davante Adams, Green Bay boasted one of the league's most prolific offenses throughout Getsy's tenure.
In their quest to put Fields in the best position to excel this year, Poles and the Bears studied quarterbacks who flourished in their second NFL seasons. One commonality they discovered was the existence of a talented playmaker at one of the skill positions. Top skill-position players who are under contract include running back David Montgomery, receiver Darnell Mooney and tight end Cole Kmet.
Poles no doubt will continue to acquire talent to surround Fields via free agency and the draft, but the first-year general manager understands that he must also spend resources to improve the defense.
"I want to give him everything I possibly can, but you still have to construct an entire team," Poles said. "You can't go blank in one area and then just load up in one area; I think you'll be offset.
"We're always going to be aggressive to get him the tools that he needs to be successful. It's just the timing and the talent level and the cap situation; all of those are going to dictate when we can go and we can't go. But I think what we've done so far is at least establish a little bit of growth in the roster, plus the scheme, with the coaching, I see him getting better even from what we did right now."
https://www.chicagobears.com/news/poles-bears-will-put-justin-fields-in-position-to-excel