Wide receiver Christian Kirk playing well and with…
2 min read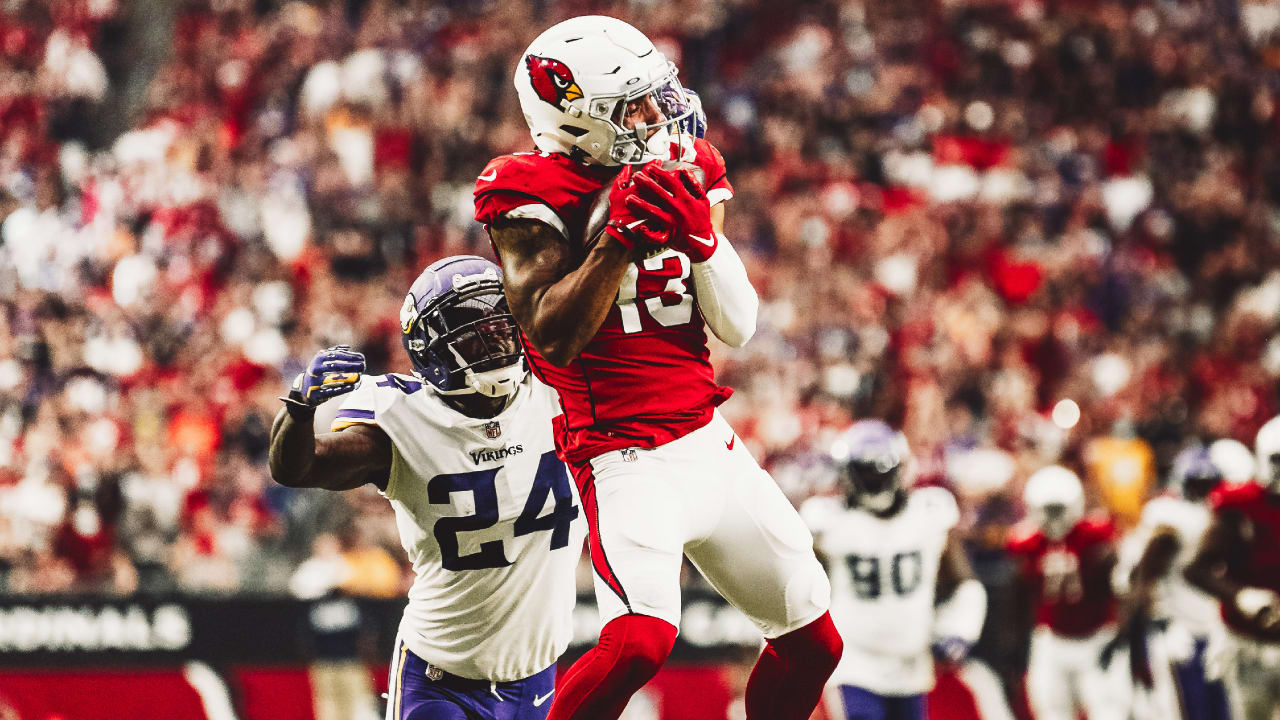 Now, in the final year of his contract, Kirk's focus becomes even more paramount. Stressing about 2022 and beyond can only hurt him, which is why the Scottsdale native has worked so hard not to be that person.
"I'll be in Arizona for the rest of my life, regardless of if I am (playing) here or not," Kirk said. "I would definitely love to be here. But it's one of those things where I am taking it one game at a time, trying to keep it one of those things I focus on after the season."
Moving inside to the slot full-time has made an impact. Kirk acknowledged that, since that's where he played in college, he has a comfort level there more than the outside role he had his first three seasons.
"He just looks really confident playing inside," Kingsbury said.
Kirk has eight catches for 135 yards and two touchdowns in two games, his 16.9-yard average tops on a team that has been much more balanced in spreading around catches thus far. Kirk also delivered a solid block on Rondale Moore's 77-yard scoring catch, the first touchdown of Moore's career.
"It was good to see him get in the end zone," Kirk said. "I know how good of a feeling that is, it's one of those reassuring moments for you as a rookie – 'OK I can do this, I can play in this league.' "
Kirk knew he could play in this league too. He just needed to build his confidence.
ROSTER MOVES
The Cardinals activated wide receiver Antoine Wesley from the Reserve/COVID-19 list Tuesday, and released kicker Matt McCrane from the practice squad.
https://www.azcardinals.com/news/confident-christian-kirk-making-the-plays-the-cardinals-need