Will 2020 Secondary Be Better or Worse Than 2019?
2 min read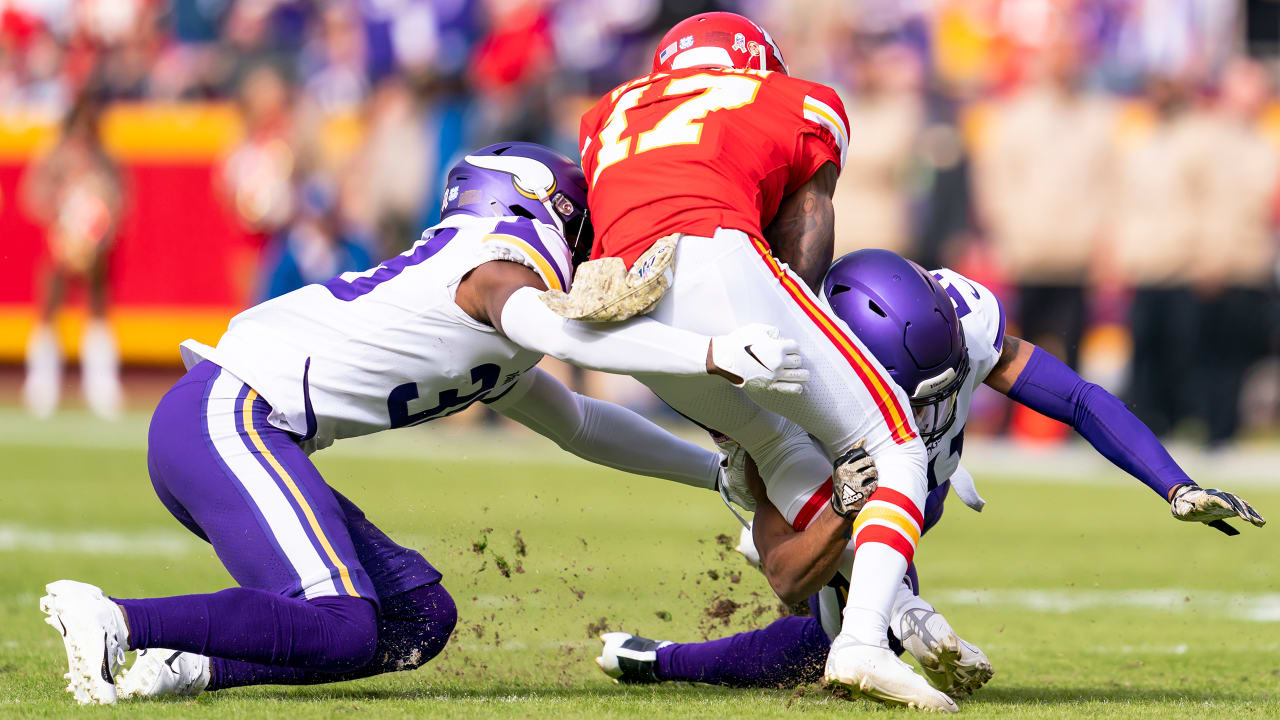 Do you have a comment or question? Send it to the vikings.com Mailbag! Every Monday we'll post several comments and/or questions as part of the vikings.com Monday Morning Mailbag. Although we can't post every comment or question, we will reply to every question submitted.
Click here to submit a comment or question to the mailbag. Remember to include your name and town on the email. The questions below have been edited for clarity.
Just re-watched the second Bears game when we sat the starters [in Week 17]. I believe our secondary will be BETTER next season. Holton Hill, Kris Boyd, Mike Hughes and company will do better than last year's starters. Add in our draft picks, and this defense will be greatly improved. What's your opinion?
We'll start with Scott, who gets major kudos for re-watching a game that didn't have an impact on the Vikings playoff seeding, and re-watching it in the middle of summer, too. That shows the passion of a dedicated fan.
Onto your question though … will the secondary be better than last year? I'll start with the safety tandem of Harrison Smith and Anthony Harris, and my gut feeling is that duo will actually be better in 2020. They are both talented players and will continue to mesh together on the field, so why can't they be better than they were in 2019?
The cornerbacks could be a different story, however, and only because of the inexperience of that group. Gone are a trio of starters in Xavier Rhodes, Trae Waynes and Mackensie Alexander, a group that has appeared in 233 collective career games.
Let's say, as of now, that the first three cornerbacks up in 2020 are the three you mentioned: Hill, Boyd and Hughes. That group has 60 total games of experience in the NFL. And if it's Hughes, Hill and first-rounder Jeff Gladney, for example, that number drops to 44 total games.
The talent is certainly there in the secondary for the Vikings to be tough to throw against. They have the top safety duo in the league, and you know Vikings Head Coach Mike Zimmer will get creative with his play calls. But because of the inexperience within the cornerback group, the entire unit will be tested.
To answer your question, how about this plausible scenario? The Vikings secondary starts off slow in 2020 but improves throughout the season to finish about the same as 2019. But then the potential is there in the coming years for a top-tier unit, similar to what the Vikings had in 2017.

https://www.vikings.com/news/will-the-secondary-be-better-or-worse-than-2019