With Marcus Gilbert Hurting, Cardinals Prepare OL…
2 min read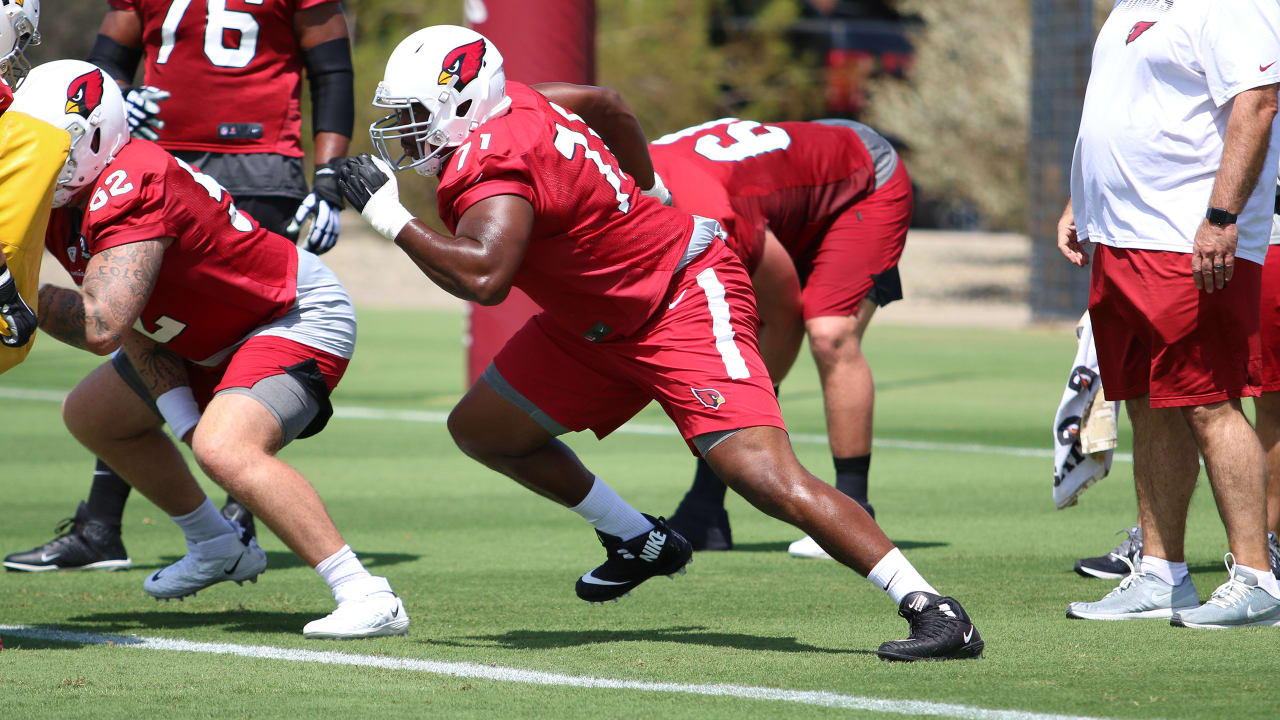 FORMER LION WASHINGTON SET TO SEE THE TEAMMATES HE HAD A WEEK AGO
The Cardinals could have used a special-teams ace, so they claimed safety Charles Washington off waivers last weekend. It just so happened that Washington had been cut by the Lions, and now he has a chance to play against his former team immediately – not that he is dwelling on it.
"I approach every week the same, same mentality," Washington said. "I don't want to get wrapped up in the whole thing, then I lose focus if I'm thinking, 'Oh, I got released by them.' "
Washington said he had predicted when talking with his former teammates that he could very well end up in Arizona as a waiver claim once it came out that the Cards originally cut their roster to 51 players, two below the limit. He turned out to be right, not surprisingly after the Cards traded Rudy Ford and lost Brandon Williams to a shoulder injury – two players that played major special teams roles a year ago.
He said a couple of former teammates, such as wide receiver Marvin Jones, have reached out to him to ask how his adjustment is going.
"A lot of those guys were like big brothers to me," Washington said. "But ball is ball, and they know everything is out the window between those white lines until the game is over."
JOSEPH HAPPY CARDINALS COULD FINALLY GET MCDONALD
Veteran free-agent defensive lineman Clinton McDonald "was a guy we chased all spring," defensive coordinator Vance Joseph said, so the ability to recently get McDonald under contract will be helpful to the Cardinals.
"He is a perfect fit for our defense," Joseph said.
McDonald figures to be a part of the rotation behind starters Corey Peters, Rodney Gunter and Zach Allen. How many defensive linemen the Cards use Sunday is to be determined – they just claimed Jonathan Bullard, and also have rookies Michael Dogbe and Miles Brown.
McDonald helps in the locker room with his leadership skills as well. He said getting acclimated to the Cardinals is as much about learning how to play with new teammates as much as learning the playbook. Having not been through training camp is also a factor.
"The only thing that can get you in condition for football is football," McDonald said. "You have to make it hard for yourself in practice so when you get to the game, it's second nature."
https://www.azcardinals.com/news/with-marcus-gilbert-hurting-cardinals-prepare-ol-depth