Without Kyler Murray, Cardinals struggle from the…
3 min read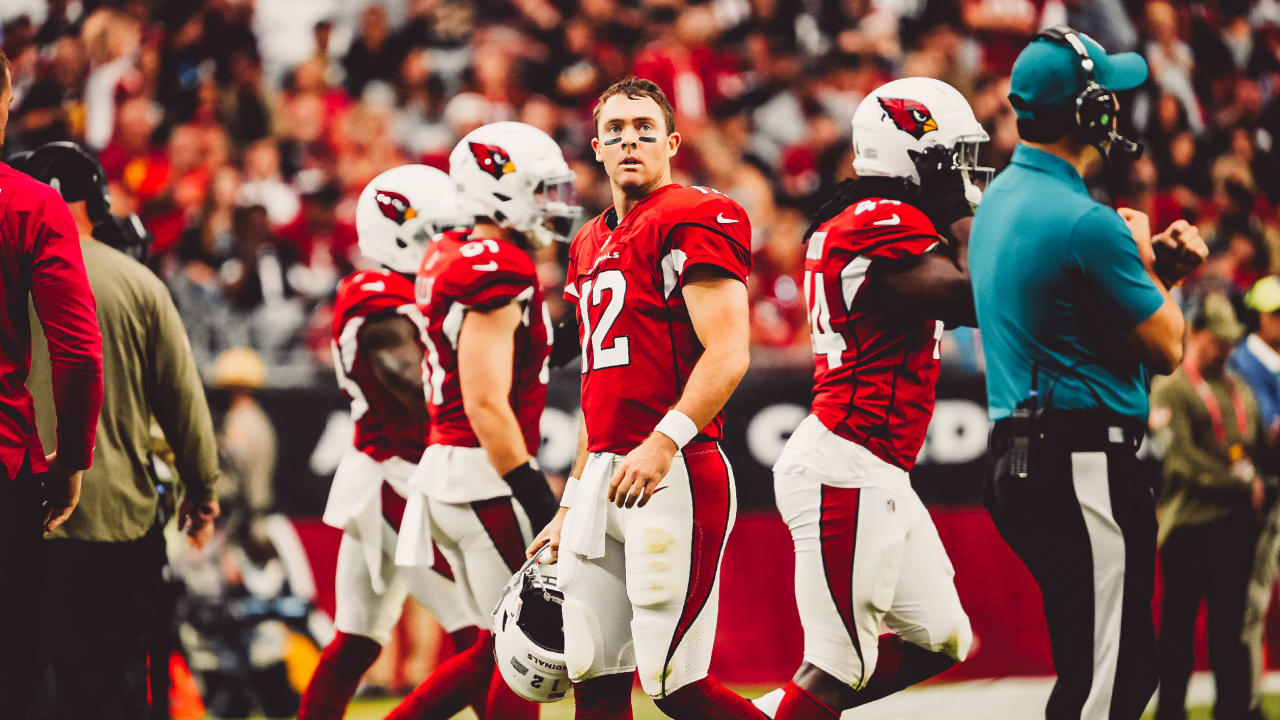 "When you start the game with a sack-fumble, that's not what you want," starting quarterback Colt McCoy said. "I just think we made too many mistakes. We've got to come out with more energy, especially at home. That's very disappointing.
"We have a home game, and we were flat. Had no energy."
Newton also tossed a two-yard touchdown on another short drive, after the Cardinals (8-2) couldn't convert a fourth-and-1 at their own 42-yard line.
"That's how we've been since I've been here," Kingsbury said. "We get in those fourth-and-short situations, we're going to be aggressive, and we've been successful this year. Unfortunately, that was a bad play call."
It never really got any better. McCoy threw a bad interception across his body that set up a field goal – "I can't do that," McCoy said – and it actually might've gotten a little worse, after McCoy left the game with a pectoral injury.
That injury was being evaluated even as Kingsbury and McCoy were doing interviews, and while McCoy was tentatively optimistic, his health remains paramount. Kingsbury again emphasized that the Cardinals won't put Murray back on the field before he is ready – and with the bye week looming, it'll be tempting to give Murray rest – next week's QB situation will again be the week's topic de jour.
But that conversation is better than lingering on what happened against the Panthers.
The Cardinals were outgained, 341-169, and out-first downed, 24-11. Backup quarterback P.J. Walker wasn't great – 22-of-29, 167 yards and an interception – but he did enough, especially with a dose of Newton mixed in.
"I think everyone had an idea that, when Cam was in there, he was going to do some of that power stuff he did when he was in New England," defensive end Zach Allen said. "It wasn't a surprise, but we still prepared for it a little bit but we could've played it a lot better."
The Panthers also leaned, not surprisingly, on Christian McCaffery, who had 161 total yards (13 rushes for 95 yards, another 66 on 10 catches.)
The Cardinals' big highlight was an 11-yard touchdown run by James Conner, allowing him to push his NFL-leading total to 12.
"Overall as a team, we didn't play together," McCoy said. "I don't think anybody is losing heart. Hopefully we can get healthy, kind of flush this one, and move on."
Moving on means the Seahawks. The last time the Cardinals lost, they followed up with a win. Doing that again, regardless of who is playing quarterback or wide receiver, feels even more important now.
"We're not going to be sad and dwell on it," safety Budda Baker said. "We weren't good enough."
https://www.azcardinals.com/news/cardinals-play-one-to-forget-in-loss-to-panthers