Yannick Ngakoue Motivated by Past Greats
2 min read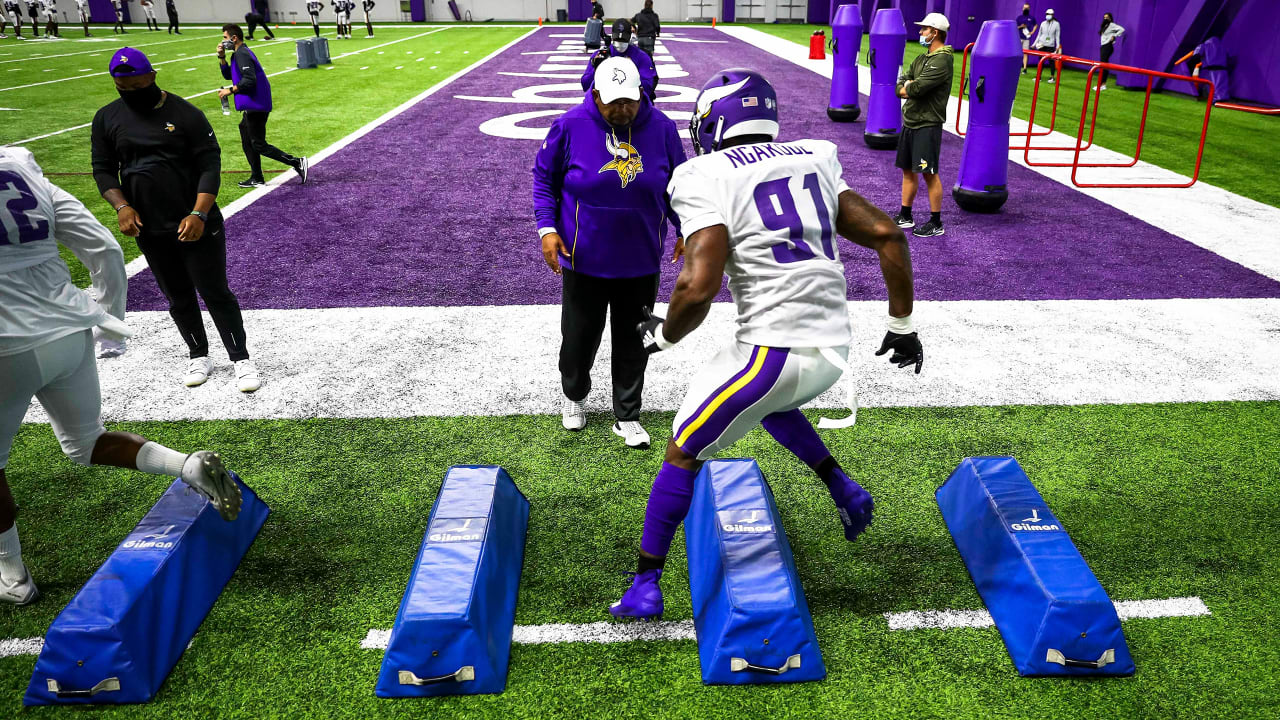 He said it's "all in God's hands" and acknowledged that he was happy with how he felt during and after Thursday's full-padded practice with the Vikings.
"For me to feel like I'm still in-shape, just knocking a little bit of the rust off, I feel like that's a blessing," Ngakoue said. "So eight, nine days from now, being with Coach Patterson, I know he'll get me groomed up enough to the point where I should be able to hopefully make some plays for these guys."
Patterson will ask different things from Ngakoue in Minnesota's defensive scheme than Jacksonville did.
The defensive end voiced confidence in his ability to get up to speed, though, noting the "little bit of tweaks" he's adjusting to.
"Just putting my hand in the ground again. I hadn't done that for two years," Ngakoue said of his stance. "I stood up in the 2018 and 2019 seasons in Jacksonville. Just getting back to the familiarity of putting my hand in the ground and getting comfortable with that again. That's not too difficult to get used to, but that's the biggest difference, I would say, is just getting back used to that."
When Ngakoue steps into U.S. Bank Stadium on Sept. 13, it will mark just a little more than two years since he played against the Vikings there during a 2018 preseason contest. The exhibition game followed two days of Vikings-Jaguars joint practices held at TCO Performance Center.
Now, he's glad to be on the Minnesota side of the relationship.
"I could tell that this was a special place back when we had joint practices, with the way everything is run," Ngakoue said. "Coach Zim' does a great job of taking care of everybody, making sure everyone is fresh and read to go the next day.
"I saw that back in [that 2018] preseason," he continued, "so actually being able to live in it and absorb the energy of being a player here, I feel like this is a special place."
https://www.vikings.com/news/yannick-ngakoue-motivated-by-past-vikings-greats