Years after meeting, Steve Atwater and Troy…
2 min read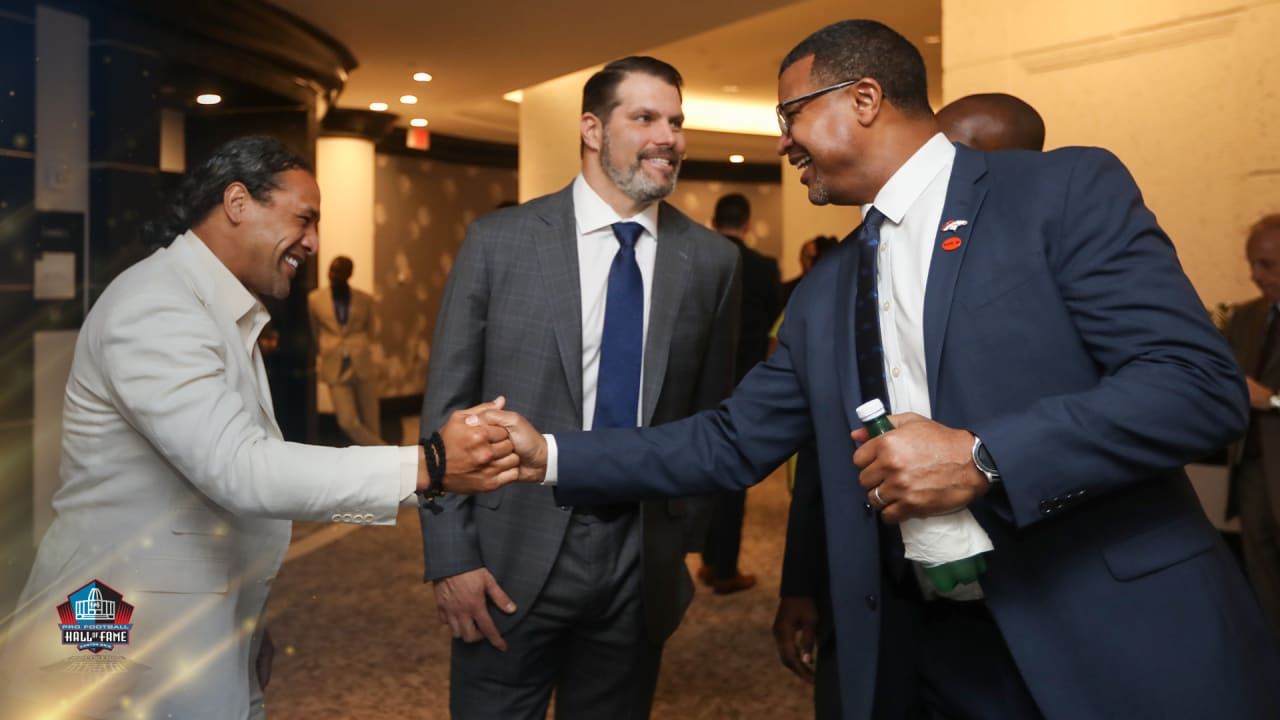 MIAMI — Back in 2005, a decade and a half before Steve Atwater and Troy Polamalu were to be elected into the Pro Football Hall of Fame, the two men met on a football field in Hawaii.
They were playing in a flag-football game, which is more than a little ironic considering the way both Atwater and Polamalu were known for playing the game.
Atwater was several years removed from an 11-year career in which he tallied eight Pro Bowl nods and two first-team All-Pro appearances. Polamalu was just a couple of years into his own career and was on the heels of his first career Pro Bowl nod.
"He came up to me and introduced himself to me and said he really enjoyed my game back then and he really respected my career," Atwater said Saturday in Miami. "I told him he was an amazing player at the time too and wished him well."
Polamalu did just fine from that point forward, as he compiled a career with the Steelers that featured eight Pro Bowl berths and four first-team All-Pro nods.
"What do you know? We ended up going into the Hall of Fame in the same class," Atwater said.
The two safeties joined Edgerrin James, Steve Hutchinson and Isaac Bruce as the newest Modern-Era Hall of Famers.
"It's a dream come true honestly," said Polamalu of going into the Hall with Atwater. "We met in 2005, and I was just talking to him how much I looked up to him. Him, he comes from the same era as Ronnie [Lott] and Dennis Smith and a lot of these other great safeties — Joey Browner, Dave Fulcher. It's just amazing. You look at Steve and it's like, 'Man, he played safety.' And then you look at me and I'm like, 'Yeah, I guess I played safety, too.' He's just a physical specimen. Just to be able to be enshrined with him is a tremendous honor. It's somebody I've looked up to on and off the field, and [I'm] definitely blessed."
That doesn't mean they were the exact same type of player, although Polamalu made plenty of plays against the run during his Steelers career.
"I could never do the things that he did," Polamalu said. "I've tried and usually [got] run over doing stuff like that."
https://www.denverbroncos.com/news/years-after-meeting-steve-atwater-and-troy-polamalu-cross-paths-again-as-newest-