Zimmer Explains Coaching Moves; Non-Committal on…
2 min read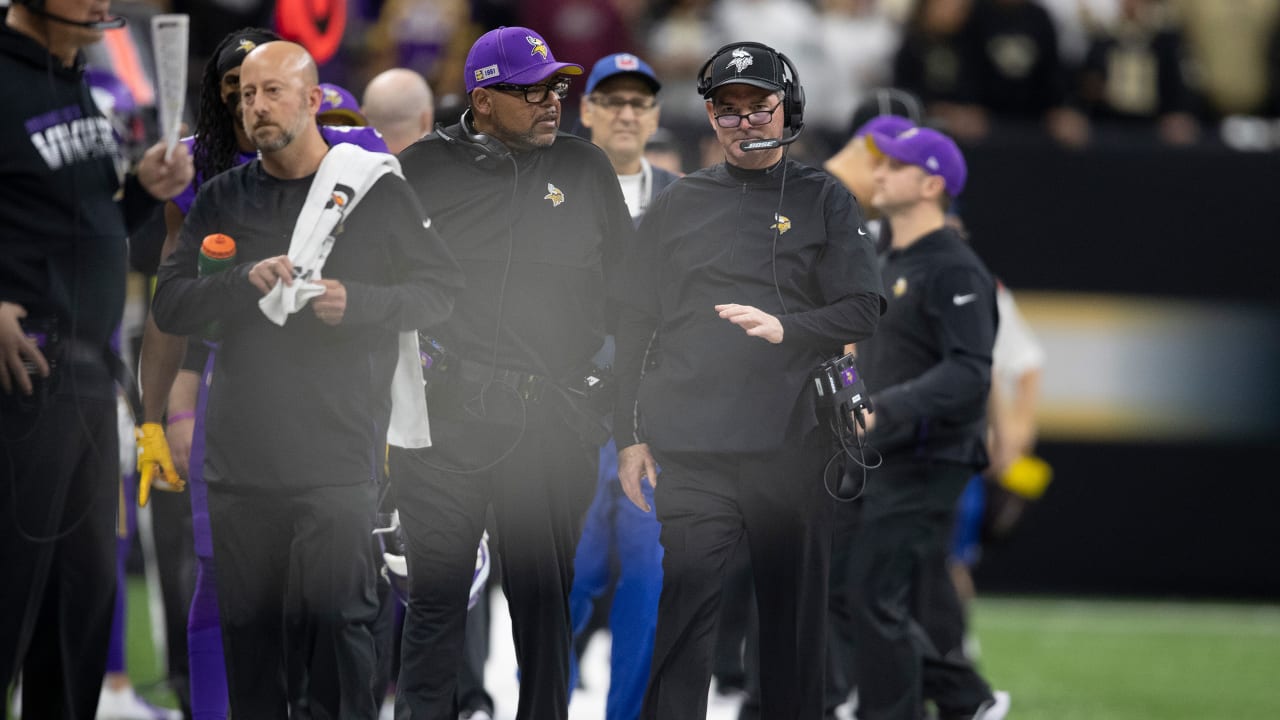 "I love everything about it," Zimmer told Allen about Kubiak's new role. "I obviously approached him first, and he wanted to take a couple days to think about it. I know he liked the role he was in a year ago, but once I gave him two days, I called him and he said, 'Yeah, let's do it and go to work.'
"He's excited about it and has a lot of ideas about moving forward," Zimmer added. "He's been great … a great addition here. He's an unbelievable person, a great teacher and a super coach."
Zimmer said he wasn't sure if Kubiak would call the offensive plays from the field or in the box, joking that "it's not even February yet" and the Vikings have plenty of time to figure that out.
But with Kubiak having a big influence on Minnesota's 2019 offensive scheme, Zimmer said he hopes the offensive continuity pays off as players don't have to spend an entire offseason learning a new playbook. Kubiak will be the Vikings fifth offensive coordinator in as many seasons.
"It should help in all the areas," Zimmer said. "We've had so many changes with terminology with the offensive players over the last few years, so the terminology for the run game will end up staying the same.
"The pass game may change a little bit, but for the most part, it's all going to be the same, I think," Zimmer added. "From the quarterback to the receivers to the offensive line to the tight ends, I think all those should be beneficial."
Kubiak has four Super Bowl rings to his name. He was the Broncos head coach in a 24-10 win in Super Bowl 50 against Carolina, won the two titles as Denver's offensive coordinator in the late 1990s and also captured a ring as the 49ers quarterbacks coach in 1994.
As for the defensive side of the ball, Zimmer told Allen that he expects Patterson and Adam Zimmer, his son, to work well together.
https://www.vikings.com/news/mike-zimmer-explains-coaching-moves-non-committal-calling-defense-in-2020