Zimmer Focused on Cleaning Up Would-Be Penalties…
2 min read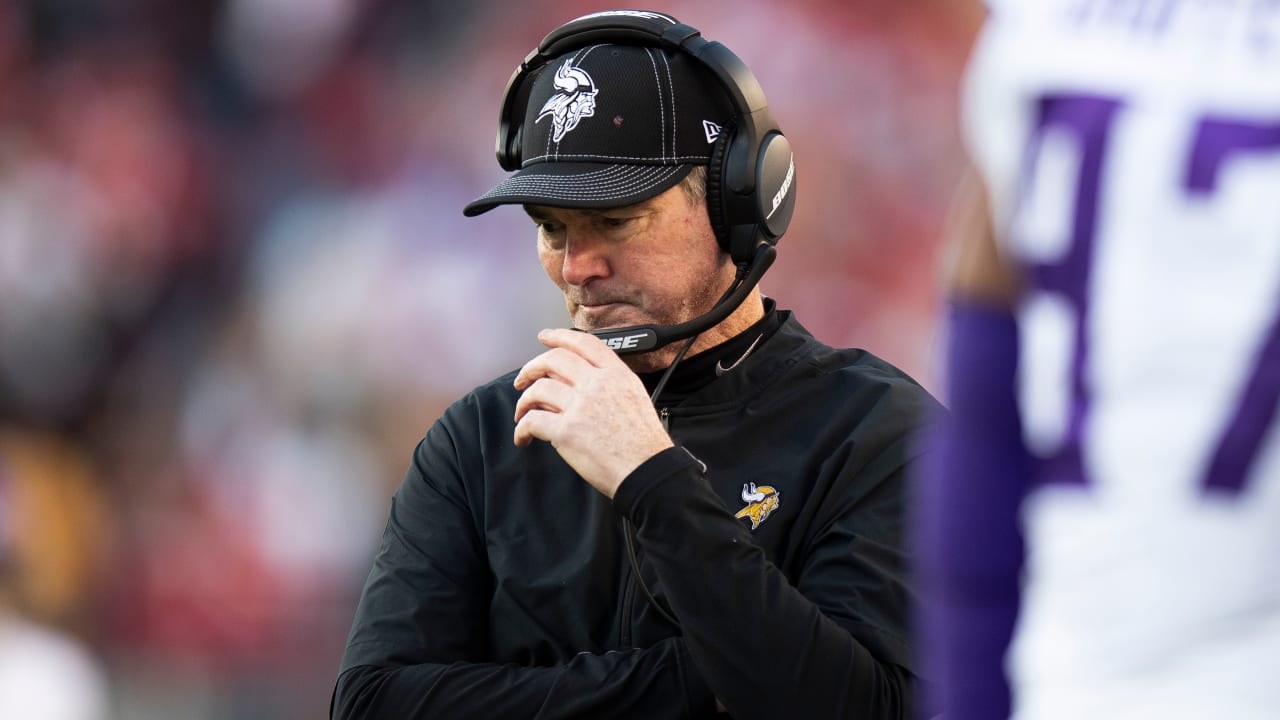 EAGAN, Minn. – Vikings Head Coach Mike Zimmer wants to see some yellow flags flying … at practice, of course.
The elimination of preseason games due to the COVID-19 pandemic means that teams – and especially rookies – won't have those "warm-up" games to get used to NFL officiating.
Minnesota also has been without professional officials at Verizon Vikings Training Camp practices, although two members of the scouting department donned the zebra stripes on Wednesday and Thursday.
Zimmer spoke to Twin Cities media members Friday via video conference and said "one concern" at this point in training camp is penalties.
"We've got to clean up a lot with our hands, really on both sides of the ball. Sometimes, hands to the face with the defense," Zimmer said.
He emphasized that coaches are "on them pretty good" when would-be penalties are spotted on the field or later in the film room.
"I've got some makeshift officials out there right now, but we're going to get some guys – they've started testing protocol, so we're going to bring those guys in and really tell them, 'Hey, you've gotta throw the flags. We've gotta get used to this,' " Zimmer explained.
He pointed to the 2019 season opener in which Minnesota committed 11 penalties for 100 yards against Atlanta.
"We just need to get them cleaned up. Same thing with special teams. We're going to have a lot of penalties coming there, as well," Zimmer said.
Here are four other topics Zimmer addressed during his media session:
1. Well-wishes for Rivera
"I'd like to say our wishes and prayers go out to Ron Rivera. He's been a good guy, known him for quite a while," Zimmer said. "I hope he pulls through this thing and stays healthy like the rest of us."
"You wouldn't wish that on anybody, but I understand the rigors he's going through with trying to coach a football team, trying to get his health back, seeing doctors, just all the things you have to do when you have some kind of sickness or disease or whatever it is," said Zimmer, who underwent multiple eye surgeries during the 2016 season. "[Saints Head Coach] Sean Payton, I've talked to him a couple times this summer— he had [COVID-19] early. You just hope for the best for everybody in the NFL."

https://www.vikings.com/news/presser-points-zimmer-focused-on-cleaning-up-would-be-penalties-at-practice