Zimmer Provides Updates on Danielle Hunter, D-Line…
2 min read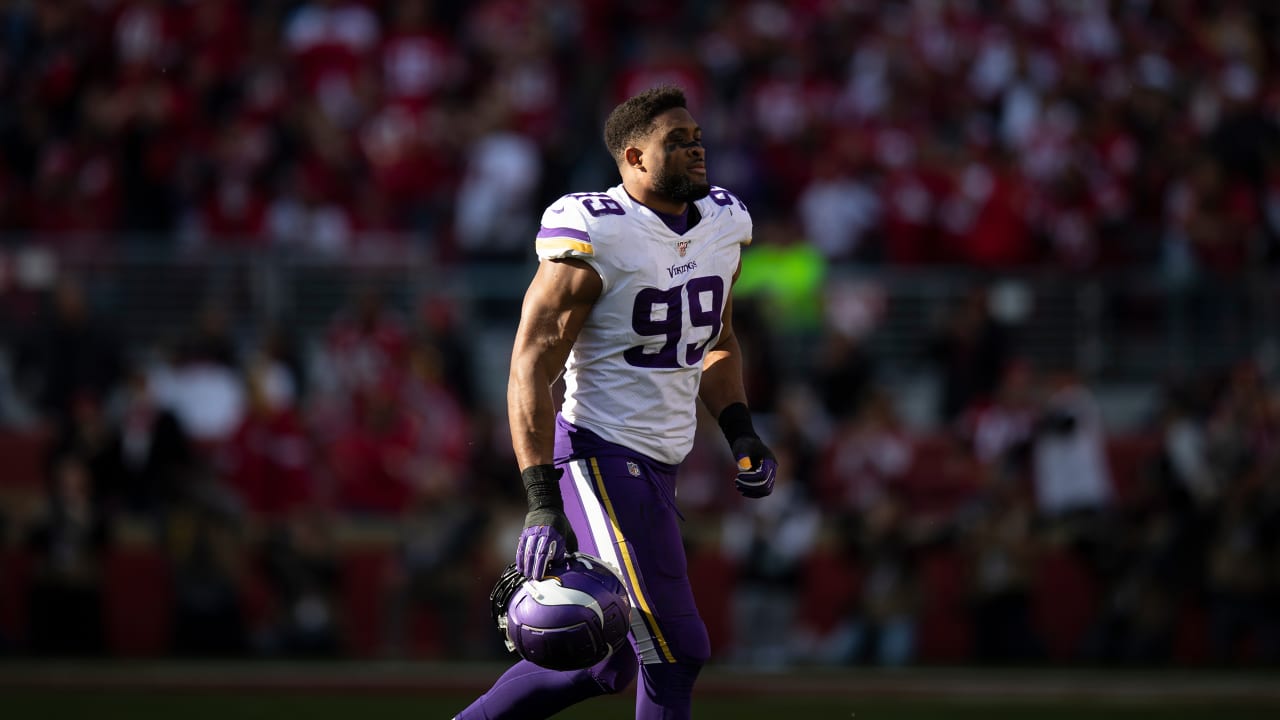 EAGAN, Minn. – The Vikings defensive line has undergone changes over the past number of weeks.
The unit is still without Pro Bowl defensive end Danielle Hunter, who is on Injured Reserve and has not practiced since Aug. 14. Vikings Head Coach Mike Zimmer spoke with media members Wednesday and was asked if he had any updates after a second opinion that Hunter recently sought out in New York.
"No, not really. Still kind of mulling his options, I think," Zimmer said.
Meanwhile, Minnesota is getting more and more out of defensive end Yannick Ngakoue, who signed as a free agent with the Vikings just before Week 1.
Through the first five games of the season, Ngakoue leads the team with five sacks, two of which came against Deshaun Watson in the Vikings Week 4 win at Houston. He's also recorded 10 tackles, four tackles for loss, seven quarterback hits and two forced fumbles.
"I think he continues to fit in better, understand what we're trying to get him to do," Zimmer said. "He's obviously added a little bit of juice to the pass rush, so hopefully we can keep that going."
Another player who recently got in on Minnesota's pass rush is rookie defensive tackle James Lynch, who saw his first NFL game action at Seattle on Sunday Night Football. Lynch played just eight defensive snaps but recorded his first career sack (and tackle for loss) against Russell Wilson.
"He's just starting to get better each week," Zimmer said of the fourth-round pick. "We thought we'd take a look at him. He was fine during the game."
"Herc's a good kid. He's worked really hard," Zimmer said. "We just needed some other bodies at the time."
The Vikings also signed to the practice squad Eddie Yarbrough, who was released last week in order to elevate George Iloka to the active roster.
https://www.vikings.com/news/presser-points-zimmer-danielle-hunter-d-line-changes