Zimmer Visits Pediatric Cancer Patients
1 min read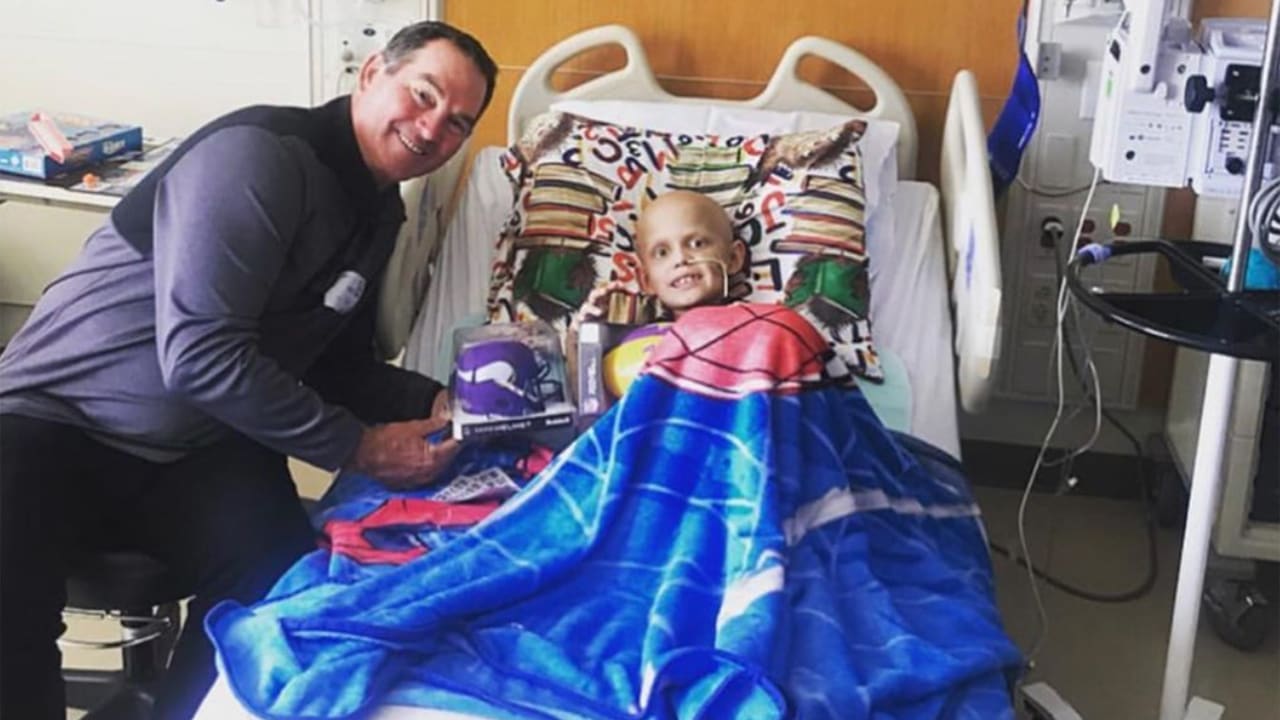 MINNEAPOLIS — Vikings Head Coach Mike Zimmer lifted the spirits of 3-year-old Aria Quinn and others on Monday afternoon.
Aria has neuroblastoma, a rare cancer, and is undergoing chemotherapy treatments at Children's Hospitals & Clinics of Minnesota.
Zimmer made a surprise visit to the hospital and spent time with Aria, sitting on the floor of a room while she played with a Vikings stuffed animal.
"She was very sweet," Zimmer told Vikings.com. "She had an IV plugged into her."
A Twitter account for Aria posted about the interaction Monday:
https://www.vikings.com/news/mike-zimmer-visits-pediatric-cancer-patients