An Offseason For Kliff Kingsbury To Dream Big For…
2 min read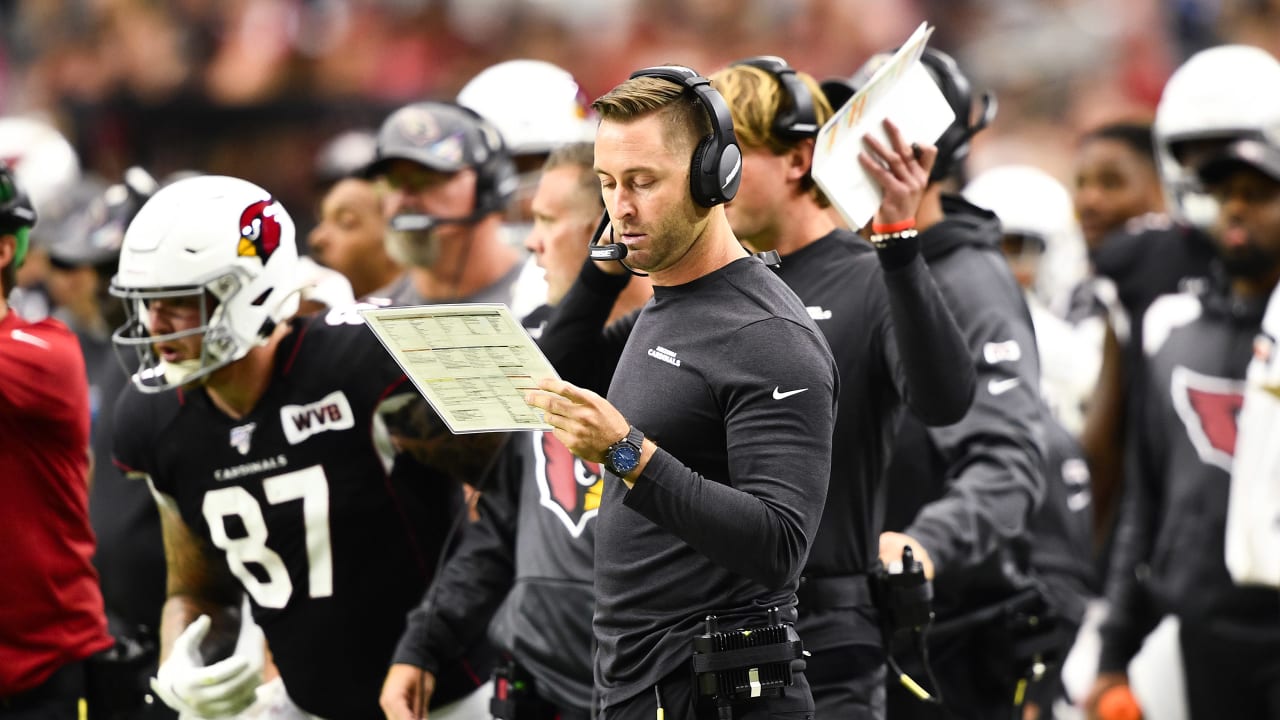 "Seeing some of the things he came up with, he's definitely a mad scientist when it comes to making plays work," said cornerback Patrick Peterson, who added that he thinks Kingsbury can be "Andy Reid-ish."
"Especially having Mighty Mouse at quarterback, there are so many things you have to defend. To have the toys and having this spare time now, to sit back, draw up plays, watch film, it's going to be great for Coach."
The Cardinals' offense was always going to be must-watch this season – if for no other reason than to see if the Cards morph back into more of the four-receiver sets Kingsbury opened his first season using, or stick with the heavier use of the tight ends that became necessary as the season moved on.
Adding Hopkins to Larry Fitzgerald and Christian Kirk and getting more use out of one of the receivers from the 2019 draft – Andy Isabella, perhaps – certainly will give Kingsbury more options.
"What makes him real special or any coach that puts things together in that regard is that they are always in-depth with watching film and taking things from other people," Drake said. "It's not necessarily a copycat league, but when you see things that work in other teams and you have the same personnel (and) you put your own tweak on it, you can't really be scouted because (while) someone else did it, you have your own variation."
Getting back to the field is crucial. Even Kingsbury has talked about the times he has drawn up plays, only to have them fizzle on the grass – "You can't look at a roster on paper and say we're going to do this well, we're going to do that well," guard Justin Pugh said – and the transition once the players return will be telling in what the Cardinals can do in the second year of the Kingsbury offense.
"I feel like Kliff is one of the more mad-genius offensive guys in this league," Drake said.
"I have no idea what he could be coming up with, but I know once the season gets going and we get out there and run around a little bit more, he'll see the bodies and continue to put them in the best situation."
https://www.azcardinals.com/news/an-offseason-for-kliff-kingsbury-to-dream-big-for-playbook