Arizona Cardinals defensive end J.J. Watt ready to…
2 min read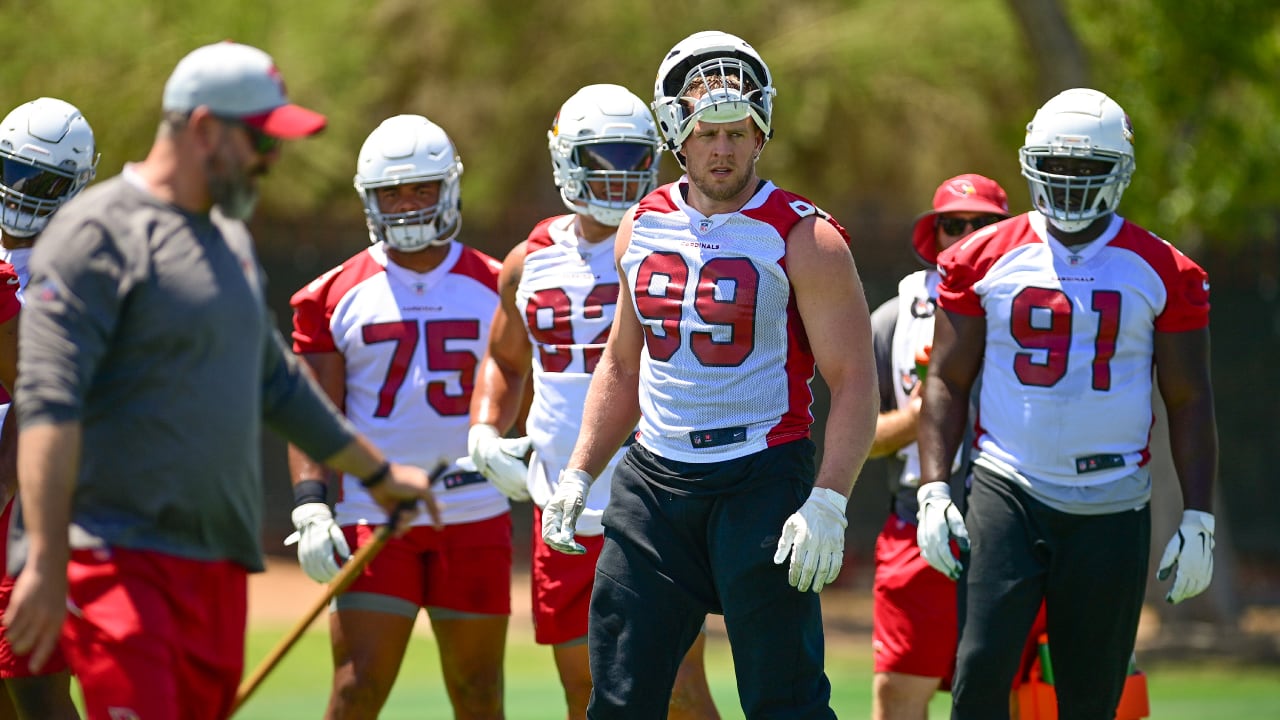 The veteran reiterated his love of the Arizona heat and the natural grass at the facility as the best to train for him. He did miss the first OTA this week while broadcasting the made-for-TV golf event in Las Vegas with quarterbacks Tom Brady, Aaron Rodgers, Josh Allen and Patrick Mahomes, but otherwise, Watt has made the voluntary work all offseason mandatory for himself.
"I don't think you can get better at football without playing football," Watt said.
Playing football is what the Cardinals need. "It would be great if we had him all 17 games," coach Kliff Kingsbury said, and noted that the Cardinals were 7-0 when Watt was playing in the regular season (and were only 4-6 without him.)
The Cardinals could use his play in the middle of the defensive line. It suffered once Watt went down. If Watt can manage to find his way through a complete season, it'll change the dynamic of what defensive coordinator Vance Joseph can do with his unit.
Of course, that could be affected by something other than injury now. It's tough to know when Baby Watt will arrive, although Kingsbury is aware of the situation.
"Having a baby is super foreign to me, so I kind of stay away from that, and let the guys who have gone through that let them talk them through that," Kingsbury said with a smile. "But I am sure we've worked it out with previous situations."
Humphries, himself a father, promised that he had a book on fatherhood he could give Watt.
"It's got a little blood, a little tears," Humphries said.
Watt, admittedly, is skeptical.
"I'm going to wait for that book," Watt said. "All these guys tell me they're going to give me tips. I haven't got one tip yet."
https://www.azcardinals.com/news/father-to-be-j-j-watt-continues-to-evolve