Chandler Jones Gets No. 15 On 'Top 100'
1 min read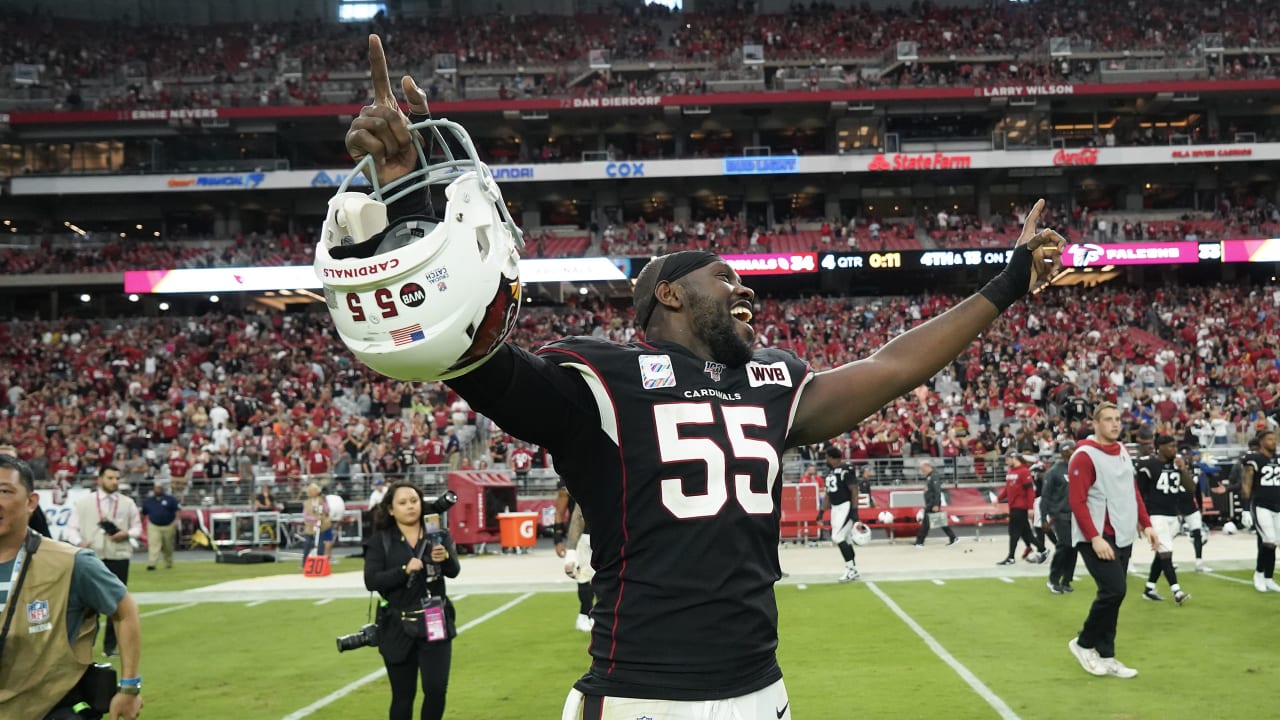 But no Cardinal had a better year than Jones last season. Yet as recent as mid-season last year, Jones was seemingly still lagging nationally when it came to recognition.
"Oh, you don't talk about me," he said at one point. "You're upset that I'm at No. 1 (in sacks)? That's cool. As long as Mr. (Michael) Bidwill is saying good game, and Kliff (Kingsbury) is saying good game to me, alright, cool."
He also got the attention of his peers across the NFL, who went from not picking him at all for the "Top 100" list — built on player-only votes — to putting him at No. 15.
https://www.azcardinals.com/news/from-snubbed-to-loved-chandler-jones-gets-no-15-on-nfl-network-top-100