Chicago Bears embraced Dr. Martin Luther King…
3 min read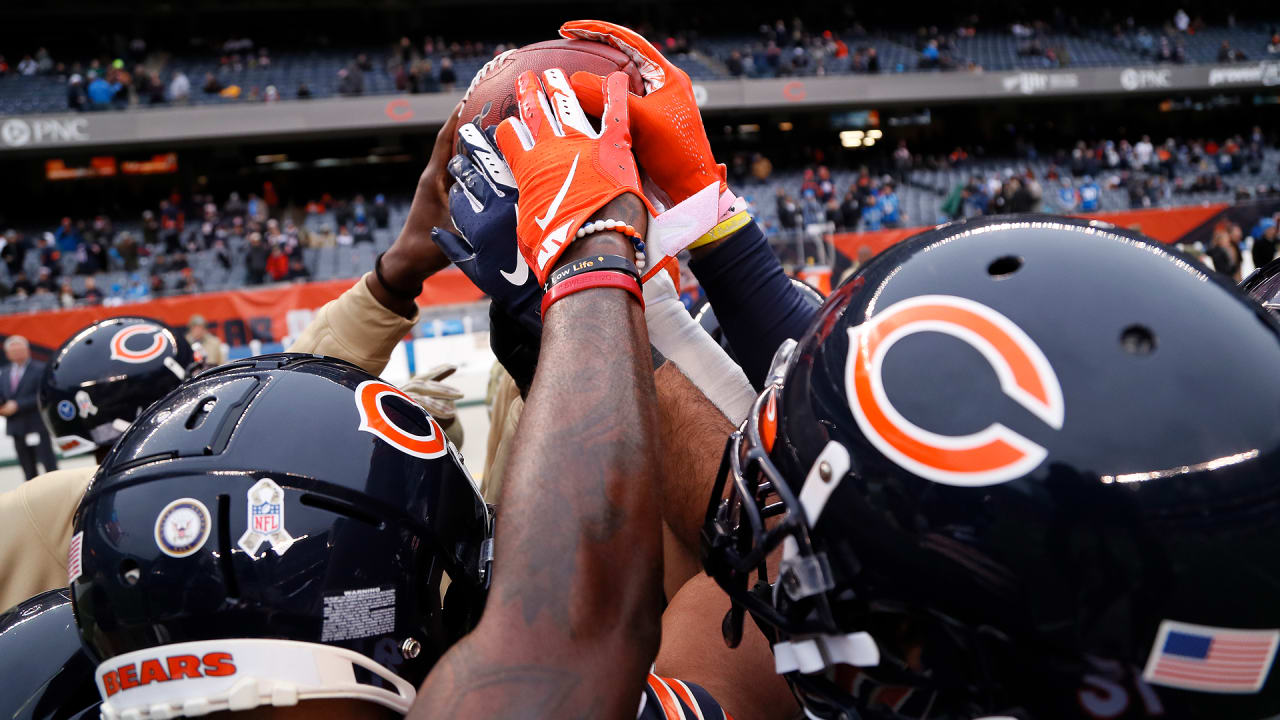 Some of the most powerful messages that civil rights leader Martin Luther King Jr. delivered throughout his illustrious life were about love.
A Baptist minister and activist who advanced civil rights through nonviolence and civil disobedience, King felt that love is the greatest force in the universe. He even espoused the principle of loving your enemies, believing that love can transform hate and change the world. One of his most famous quotations was: "I have decided to stick with love. Hate is too great a burden to bear."
With Martin Luther King Jr. Day being celebrated Monday, there's no better time to reflect on how the Bears applied King's universal message of love during a trying year when racial injustice issues divided the country.
Love was certainly evident last spring during an emotional two-hour video meeting in which Bears players and coaches discussed the death of George Floyd, an unarmed Black man who was killed by a white Minneapolis police officer, and the civil unrest that followed across the country.
"One thing that I thought was brought up that was really important and neat to see was some of our Black players asking and looking for opinions of the white players and listening to their views, too," coach Matt Nagy said at the time. "They didn't want this to turn into something where this is only Black players that speak, and it wasn't that. That's what was so cool."
Nagy was pleased but not the least bit surprised that his players displayed an "all for one, one for all" mentality during the call.
"When I talk about the word 'love' and how that was used between white and Black on that Zoom call, that's the powerful, that's the raw," Nagy said. "Hearing the opinions of where some of the white players stand, I think that was something that I thought was impressive to see that they want it, and then vice versa.
"You just feel it and you understand the significance of 'love.' That word does not get used enough in this world. Love. And so I'm going to make it my own mission to use it more, to show it more, and in our world of the NFL—big, tough guys—it's just unconditional, and I think it goes a long way. At the end of that meeting, I felt that there was love in that room."
The lengthy video session was unlike anything Nagy has ever experienced.
"It was probably the most powerful two-hour meeting that I have ever been in and will ever be in," Nagy said. "I'm just proud of our family; I'm proud of our players, I'm proud of our coaches."
After speaking with several Bears veterans, Nagy decided to devote the team's entire two-hour session on the first day of OTAs to discussing the situation involving Floyd.
"Football is extremely secondary," Nagy said. "We have to get life right, and that was No. 1 for all of us. None of the X's and O's; no one was thinking about that. So how do we go about it? Talking to some of the guys helped me into deciding to really spend our allotted two hours to listen and to let our players know how much I and we support them. And then let them feel our love. That starts by listening. We did that."
The session was an emotional one, with Nagy revealing that "there was crying, there was people telling each other, 'I love you.'"
"There was a protectiveness to the meeting, there was a vulnerability to people's stories," said the Bears coach. "I know the word 'powerful' has been used a lot, but to me it was raw. At the end of it, I know I and many others were completely mentally exhausted. But you felt love and you felt togetherness, and that's how this thing starts."
https://www.chicagobears.com/news/bears-embraced-dr-king-s-message-about-love