Mason Cole Returns To Center Stage
2 min read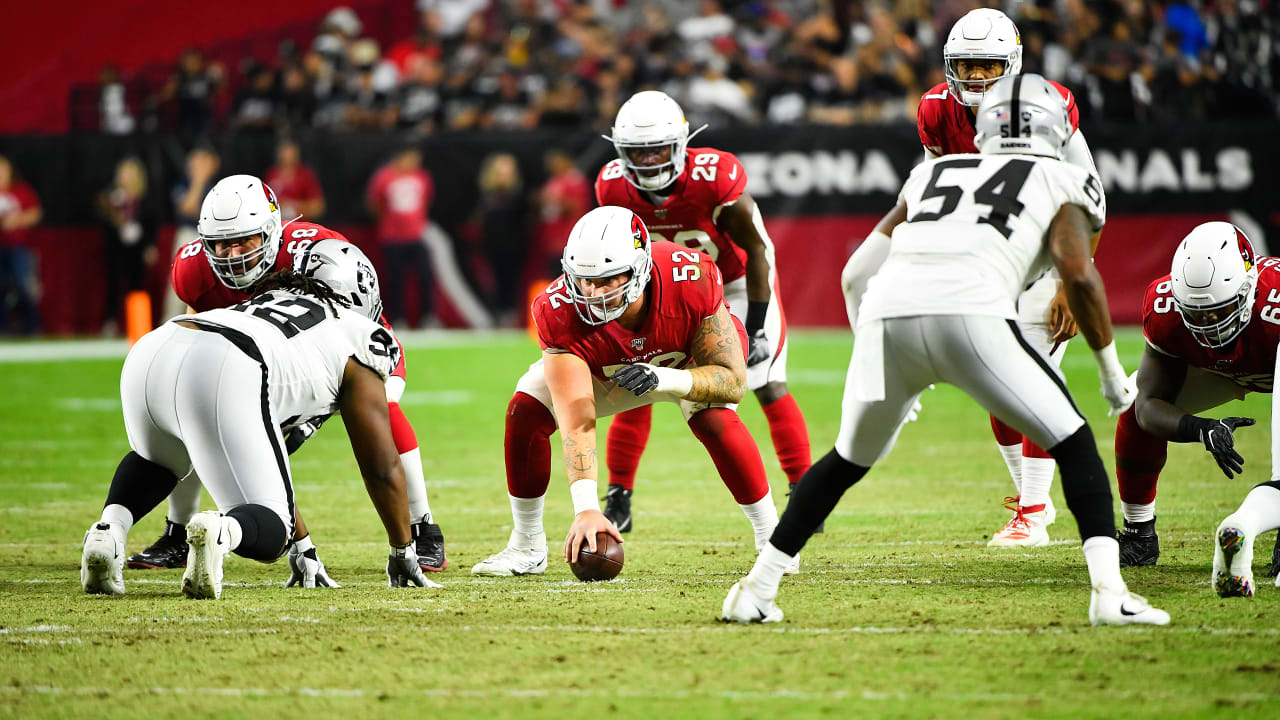 Even though it came behind-the-scenes, Cole felt like he made serious progress as a player.
"This past year, I probably made my biggest jump technique-wise and performance-wise that I've probably made in my whole career," Cole said.
The Cardinals felt the improvement merited a promotion as they allowed Shipley, 34, to become a free agent. While last year's sixth-round pick, Lamont Gaillard, is another option at center, coach Kliff Kingsbury and general manager Steve Keim have both pegged Cole to be the starter.
Left tackle D.J. Humphries said there is one characteristic that stands out about Cole – his willingness to mix it up in the trenches. From Aaron Donald on down, Humphries said Cole never backs down from a challenge.
"You have to like that," Humphries said. "In the fight or flight instinct, he's going to fight every time."
Like his teammates, Cole has been unable to hit the field this offseason, but it's still been a busy time. He got married in February – though the honeymoon was delayed due to COVID-19 – and announced Sunday that he and wife Madison are expecting a son in January.
As Cole's family grows, he's confident his career will, too.
"I always try to look at myself, watching film, positively but critically at the same time," Cole said. "There were some good things I did as a rookie, but from that year to going onto this year now, I think there have been, in my game personally, a lot of strides."
https://www.azcardinals.com/news/mason-cole-returns-to-center-stage