Quick Turnarounds Have Cardinals, Dolphins In Good…
3 min read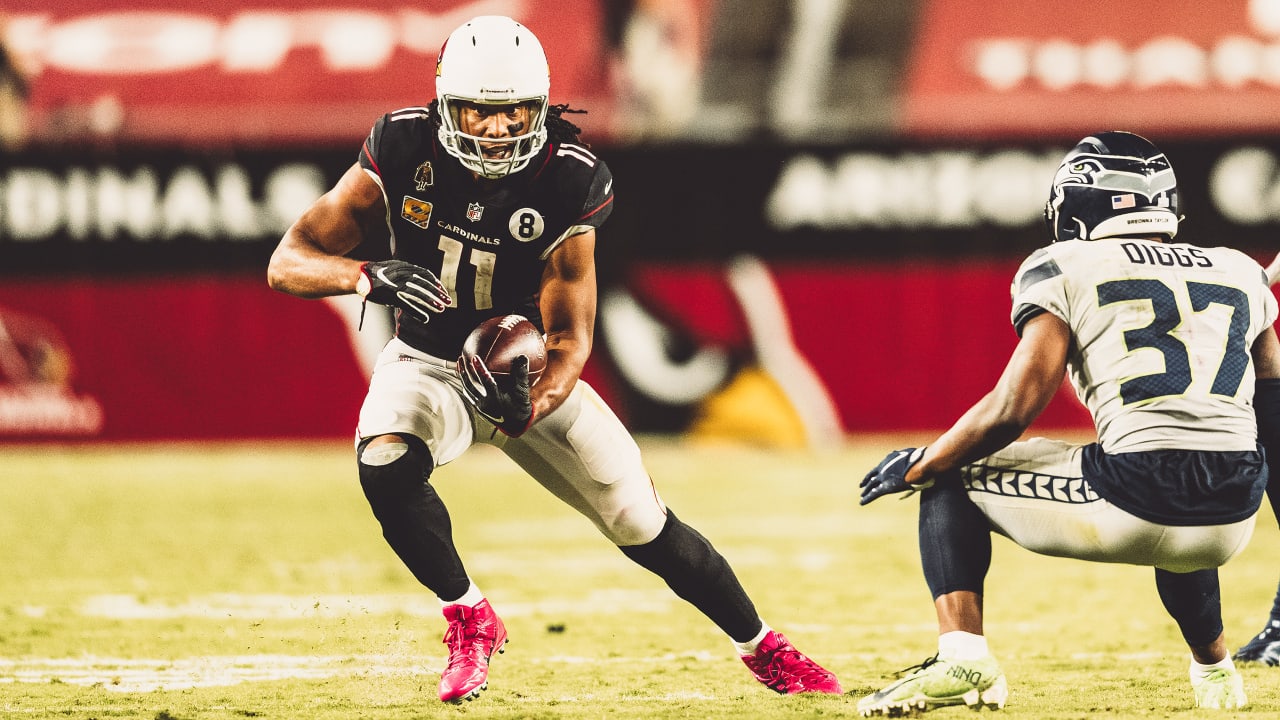 The Miami team they will face on Sunday at State Farm Stadium has done a similarly-impressive about-face. The Dolphins bailed on the 2019 season before it began, trading left tackle Laremy Tunsil, safety Minkah Fitzpatrick and others for a horde of draft picks and cap space.
After finishing last season 5-11, the Dolphins added talent through free agency and the draft, and now sit at 4-3 after a dominant defensive showing against the Rams last time out. Miami's point-differential of plus-58 is the fifth-best in the AFC and its defense has been rated No. 1 in the NFL by Football Outsiders over the past month.
While GM Chris Grier looked big picture when he chose to rebuild in earnest last year, coach Brian Flores takes a more short-term approach.
"I don't know if I put timelines on anything," said Flores when asked if the team's turnaround has been faster than expected. "I just try to get better every day and improve every day, string good days together. That's me personally. I think our team does the same thing. I think we just try to do everything possible to help improve this team."
This game will be a matchup of strengths. The Cardinals' offense is playing well, while the Dolphins come in with the No. 1 scoring defense in the league. Rams quarterback Jared Goff was roughed up by Miami in Week 8, but Murray is a different type of weapon to defend.
Rookie quarterback Tua Tagovailoa will make his second career start for the Dolphins. He was only 12-of-22 for 93 yards against Los Angeles in his debut, although the lead was big enough in the second half that Miami played conservatively.
The Dolphins' offense will need to do more in this one, and it may try to attack a Cardinals' cornerback group that is missing Byron Murphy (COVID-19) and Dre Kirkpatrick (thigh).
"We're not taking anything lightly with him," safety Budda Baker said. "We know he's a great player. Last week he wasn't really able to play much because their defense was so special in that game, so for us, we're treating it like this is his first start."
A year ago, a game between these two teams would have been among the dregs of the weekly NFL slate. Now it has serious postseason implications.
Corey Peters is another longtime veteran who was around for the Cardinals' slide from contender to irrelevance. The defensive tackle is glad to see how quickly things have shifted back.
"Being older now, the only thing I'm chasing in this league is a championship," Peters said. "Everything else that I set out to accomplish, I've done. That's really my main focus. When I saw that Kyler was going to be available (in the 2019 draft), I figured that would be the pick, and just seeing the excitement that he brought at Oklahoma, I think you're seeing that in his first two years here. When he's on the field, we've always got a shot. I'm really excited about the trajectory of this team, this year and moving forward."
https://www.azcardinals.com/news/quick-turnarounds-have-cardinals-dolphins-in-good-place