State Farm Stadium To Serve As COVID Vaccine Site
3 min read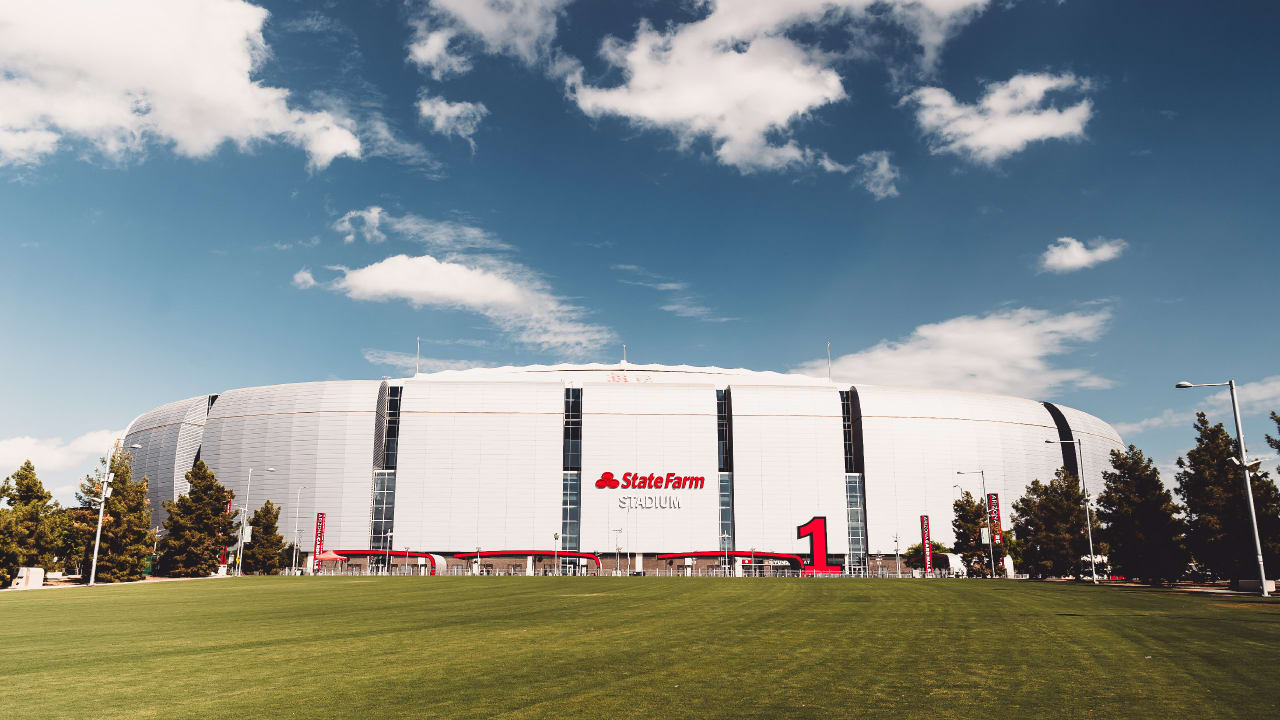 Governor Doug Ducey and the Arizona Department of Health Services announced Arizona will open a 24/7 vaccination site Monday at State Farm Stadium in Glendale to dramatically expand the availability of COVID-19 vaccine doses in the Phoenix metropolitan area.
The opening of the site is made possible in part thanks to a generous $1 million grant from the Ben and Catherine Ivy Foundation and with support from the Arizona Cardinals, Blue Cross Blue Shield of Arizona, Arizona State University, and the Arizona Department of Emergency and Military Affairs.
"Our new vaccine site in Glendale will rapidly expand the number of Arizonans getting vaccinated," Ducey said. "We need to get these vaccine doses out of freezers and into the arms of Arizonans who want it, and our new site will speed up that process."
The State Farm Stadium site will open the afternoon of Monday, Jan. 11 for law enforcement and other protective service workers, and appointments for others in Phase 1B and Phase 1A will be available starting Tuesday, Jan. 12. Registration information for the site will be posted Monday at azhealth.gov/findvaccine.
"Every corner of our community has been impacted by COVID-19 but the availability of vaccines is a major development in the fight against it," Cardinals owner Michael Bidwill said. "All of us at the Cardinals and State Farm Stadium are proud to assist in administering these vaccinations in the safest and most efficient way, starting with those most in need of them."
Since the COVID-19 pandemic began, several events have facilitated critical assistance at State Farm Stadium, including blood drives, a Personal Protective Equipment (PPE) drive and drive-through testing.
During a seven-day span in March, nearly 200 blood drives in Arizona were cancelled, resulting in the loss of more than 5,000 blood donations. In conjunction with Scottsdale-based Vitalant, the Cardinals partnered with Dignity Health and Cigna to host a major one-day blood drive at State Farm Stadium on March 31 to meet the dire demand for blood donations. Due to overwhelming participation and continued demand for blood donations, two addition drives were scheduled at State Farm Stadium for April 7-8. In conjunction with the American Red Cross, the Cardinals partnered with Anheuser-Busch to host the events.
On April 18, the Cardinals and Project C.U.R.E hosted a Personal Protective Equipment (PPE) drive at State Farm Stadium. The event collected equipment for the local healthcare community, including eye protection, face shields, surgical masks, N95 masks, gloves, shoe covers and hand sanitizer.
The Cardinals and Dignity Health partnered to participate in the state's drive-through COVID-19 testing blitz by hosting events open to the public at State Farm Stadium on May 9 and 16. Coordinated by the ASU Research Enterprise (ASURE), the testing window was extended from July 14, 2020 through February 27, 2021, and drive-through testing has been available to the public at State Farm Stadium every Wednesday and Saturday. As of January 8, more the 45,000 tests had been administered through the program.
The State Farm Stadium vaccination site complements the efforts of counties, who are local allocators of vaccine as the boots on the ground for public health in Arizona. When Maricopa County moves to Phase 1B next week, those prioritized for vaccine will be able to register for appointments at other county sites listed at azhealth.gov/findvaccine, which lists each county's phase and has local links to register for vaccination.
https://www.azcardinals.com/news/state-farm-stadium-to-serve-as-covid-vaccine-site