Top 10 Vikings Moments from 2019 Season
2 min read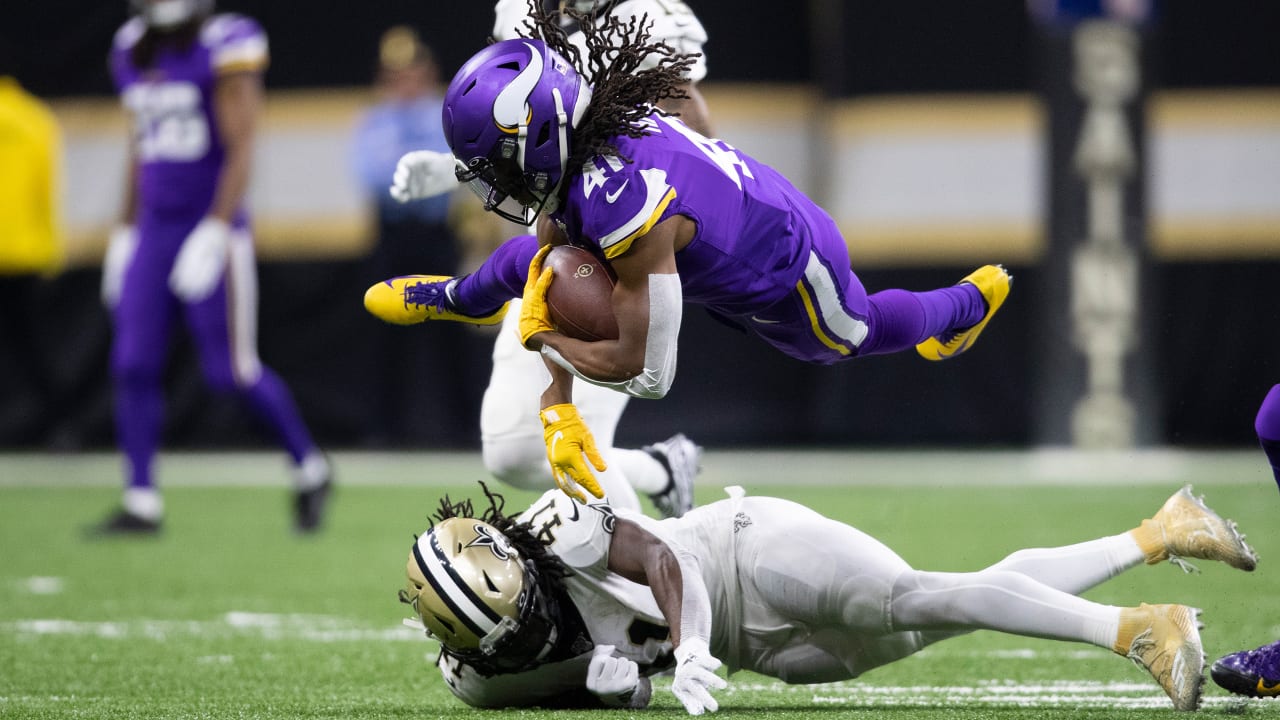 10. Dalvin's 2-Minute Drill Against Washington | By Eric Smith
There was no chance we were leaving Dalvin Cook off this list. And while it was hard to find one moment to signify his strong season, he was just downright impressive in the final two minutes of the second half against Washington.
The teams were tied at 6 with 1:57 left in the second quarter when the Vikings took possession at their own 25-yard line. Cook promptly gobbled up 55 of the 75 yards on the ensuing scoring drive in impressive fashion.
Cook opened the sequence with a 5-yard catch, and he followed with a 15-yard reception on a screen pass where multiple Washington defenders missed him.
That set up one of his most impressive plays of the season, a 31-yard catch thanks to a phenomenal effort on another screen pass. At least five Washington defenders had a chance at the Pro Bowl running back, who appeared to be gliding around the turf as he moved into the red zone.
Two plays later, Cook punctuated the drive with a 4-yard touchdown run that gave the Vikings a lead they wouldn't relinquish. Cook had 172 total yards on 28 touches (6.1 yards per touch) in the 19-9 win.
Cook rushed for 1,135 yards and 13 touchdowns on 250 carries in 2019. He also added 53 receptions for 519 yards.
https://www.vikings.com/news/top-10-vikings-moments-from-2019-season