WR Tim Patrick reflects on his roller-coaster 2019…
3 min read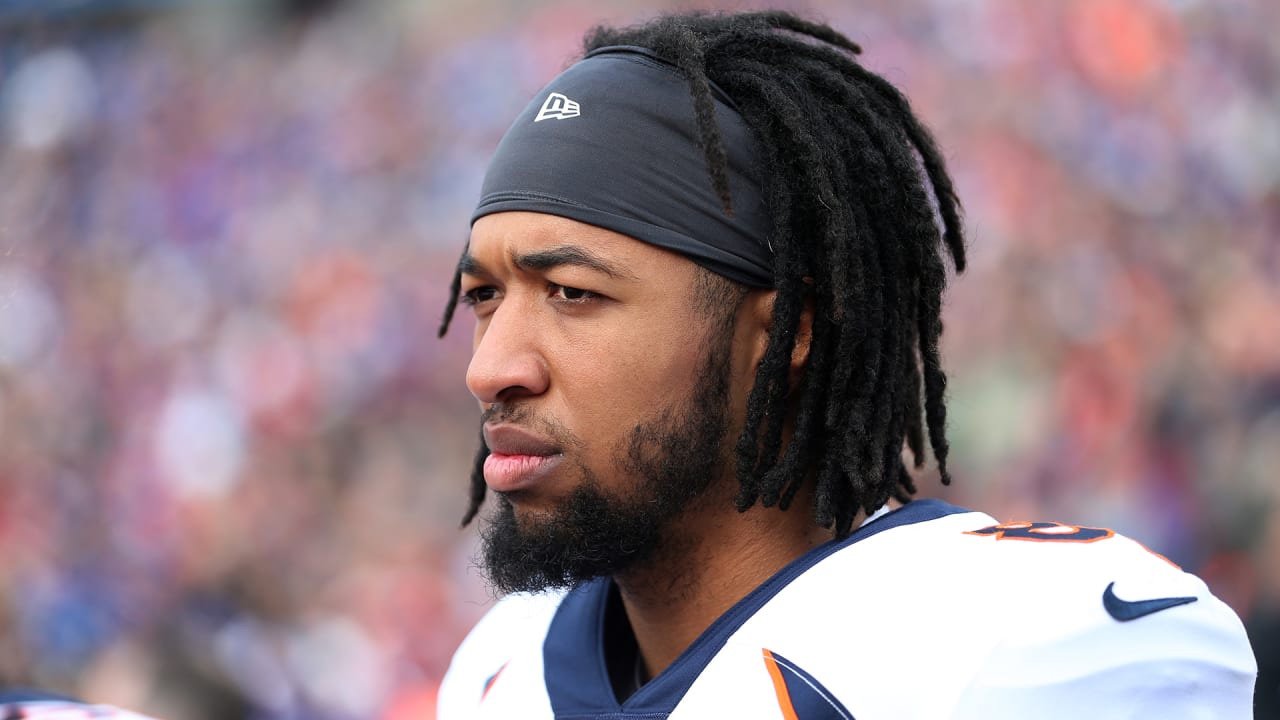 The Broncos' two starting wide receivers aren't just big-time players. They're big players, period. Alongside Courtland Sutton, Tim Patrick also stands tall at 6-foot-4, and the two form a unique tandem because of their size. However, we weren't able to see them play together much after Patrick injured his left hand in Week 1. But after Patrick returned from injured reserve in Week 11, he and Sutton provided big targets on either side of the field for quarterback Drew Lock. We caught up with Patrick shortly before the season ended to hear why he felt so grateful to be able to return and make an impact, why he and Sutton work well together and more.
It seems like the wide receiver room has a bunch of fun-loving guys in there. What's it like being in the meeting room together?
"We're a great group of guys. It's fun. No pranks — I think we have a group of personalities, but it all matches together. It's usually hard to find something like that. I think that just comes with us not being selfish so we can all jell together even though we're not all the same people."
How tough was it dealing with the injury to your left hand? Unlike with a leg injury or something where your ability to run is hindered, you were already in shape, so it was just waiting for your hand to heal, right?
"It sucked. I definitely wanted to come back earlier, but the rules of IR [injured reserve] are you can't come back until a certain time. But it was the best thing for me and it's all God's timing. I don't rush anything; everything happens for a reason. Whenever it was time for me to come back, I was ready to come back."
Did you practice your one-handed practices during that time?
"Nah, none of that. Honestly, it was my first time actually working on my left hand, so I feel like my left hand came back stronger than it was. I feel like my hands are equal now."
After your hand injury, you were able to gain a starting role and make an impact after missing eight games. How did it feel to return to the field and pick up where you left off, making progress as a receiver?
"It's been good. I'm hoping to do a little bit more, but it's a start. I'm just thankful that they actually gave me a chance when I came back. You miss 10 weeks, you don't know what your role is going to be on the team when you come back and for them to trust me to be able to go out there and draw up plays for me and stuff like that has been amazing."
https://www.denverbroncos.com/news/player-q-a-wr-tim-patrick-reflects-on-his-roller-coaster-2019-season